Description
Sanitation is synonymous with safety. With Sani-Jet you protect your home and workplace
Sani-Jet
is the first sanitising nebuliser on the market, compact, handy and easy to use, specific for cleaning any surface or environment thanks to the action of Sani-Jet Clean, the sanitising solution whose effectiveness has been tested on surfaces that were shown to be perfectly sanitised
Using
Sani-Jet
is very easy: simply dissolve a sachet of Sani-Jet Clean supplied with the product in tap water. When dissolved in water, Sani-Jet Clean generates 0.1% active chlorine, which can be
used for cleaning environments in compliance with the Italian National Institute of Health
Report no. 5/2020 Rev. 2 of 25/05/2020. At this point the solution can be sprayed directly on the surface you wish to sanitise, directing the special nozzle and choosing the intensity of the jet. In compliance with the Italian National Institute of Health Report no. 5/2020 Rev. 2 of 25/05/2020. **Tested to verify removal activity in accordance with the applicable UNI EN standards on hygiene and cleaning products.
 Directions for use
 We recommend using the sanitising nebuliser with Sani-Jet Clean sanitising powder. Do not use with flammable substances.
IMMEDIATE EFFECTIVENESS, ASSURED SANITISATION
Ariete has decided to offer a product that is a true ally in daily sanitation. For this reason, Sani-Jet is perfect to always keep at hand to sanitise any environment or surface, both at home and in the workplace.
Sani-Jet is ideal for cleaning domestic environments and much more! It is also perfect for sanitising businesses that require constant sanitation as they are frequented by many customers, such as beauty salons and hairdressers, shops and offices, restaurants, cafes and more.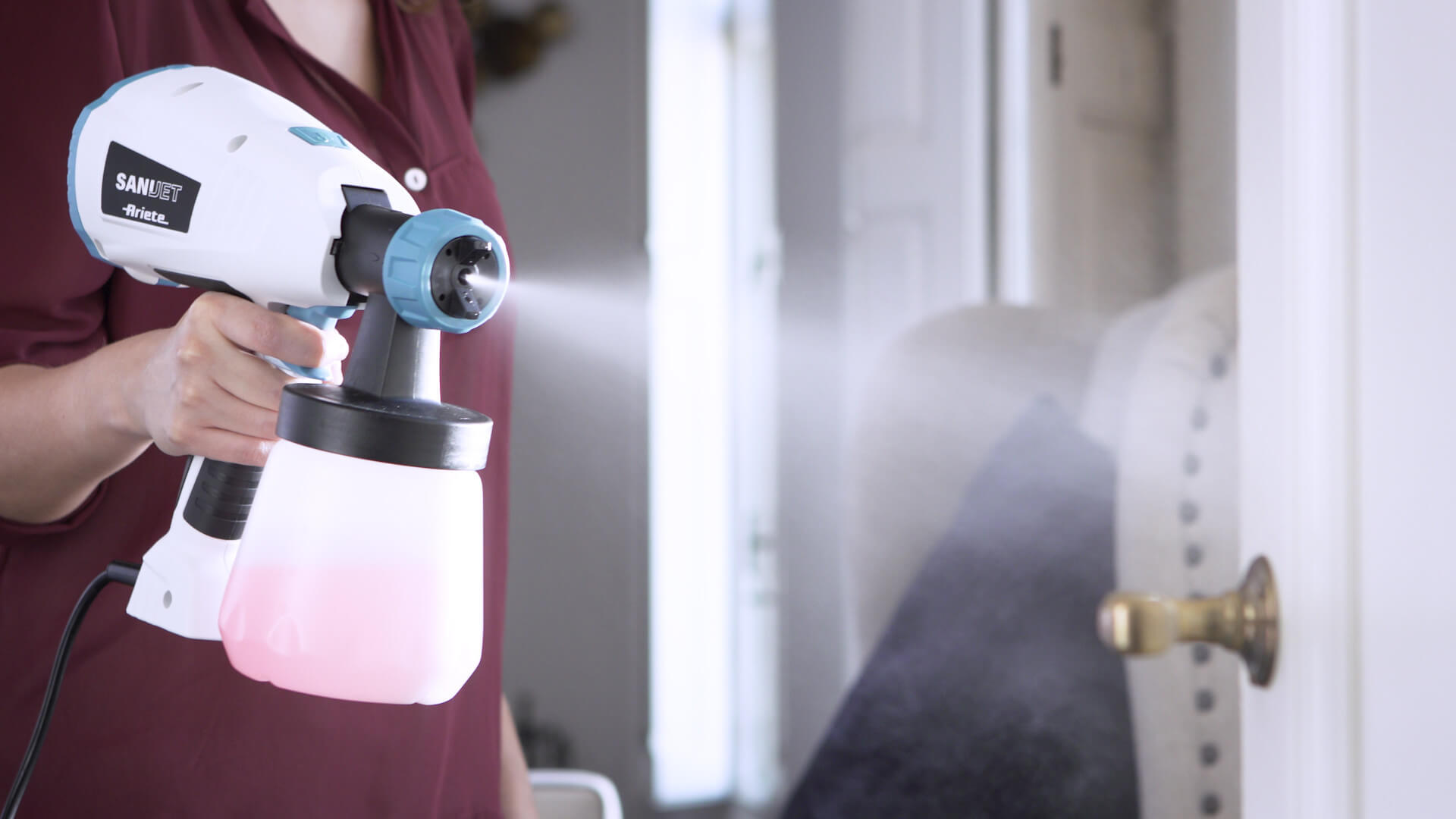 200 SQUARE METRES SANITISED WITH ONLY ONE REFILL
Dissolved in the sanitiser tank filled with water, the powder will turn pink in just a few moments, indicating that the solution is active and ready for use.
Using Sani-Jet you can spray the solution directly on surfaces and in home environments, on tables and chairs, doors and handles, as well as car interiors and children's toys.
Together with Sani-Jet, you will find 10 x 7 g sachets of Sani-Jet Clean and, with a single refill, you can sanitise 200 square metres of surfaces and environments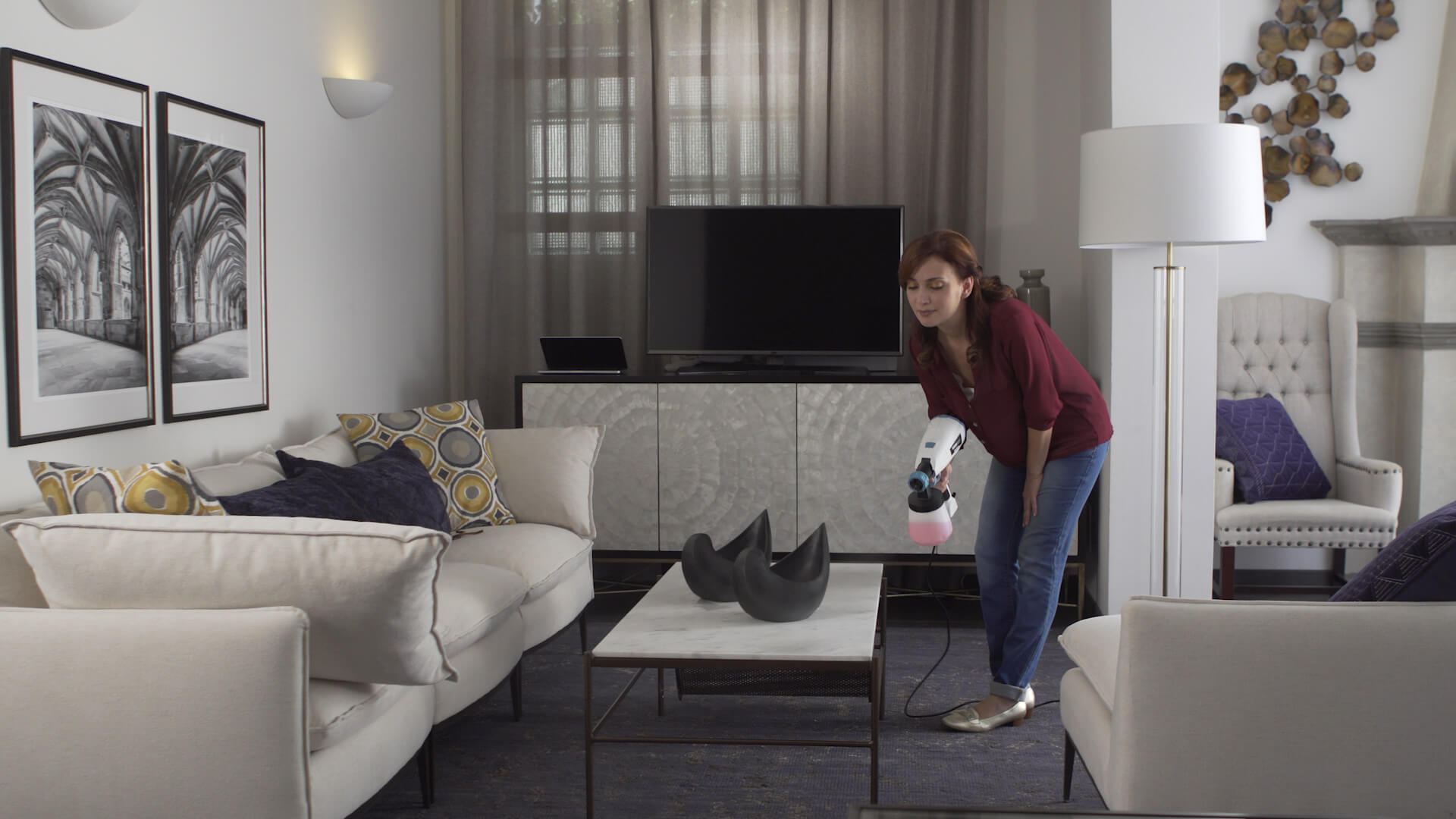 How is Sani-Jet Clean sanitizing powder used?
Step 1
Fill the Sani-Jet tank with 700 cc of tap water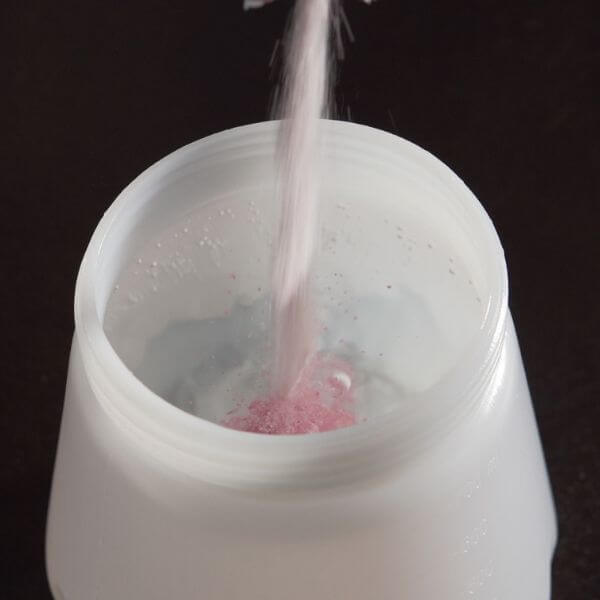 Step 2
Pour the contents of 1 Sani-Jet Clean sachet directly into the tank.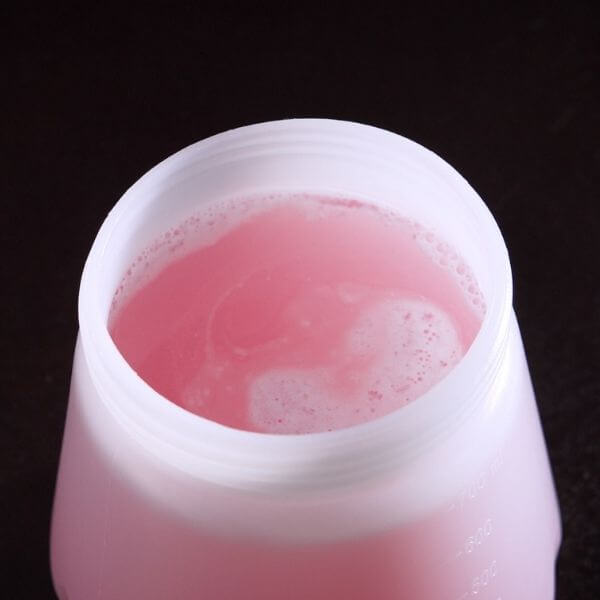 Step 3
The water will turn pink in just a few minutes and the solution is ready to use! 
What can you sanitize with Sani-Jet? 
Every  corner of your house
Children's toy and games, plush toys, child seats and car interiors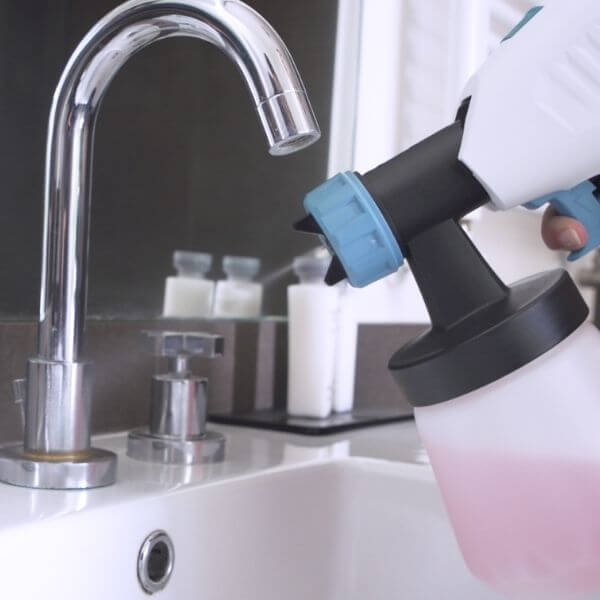 Kitchens and hobs, bathrooms, sanitary ware and all domestic environments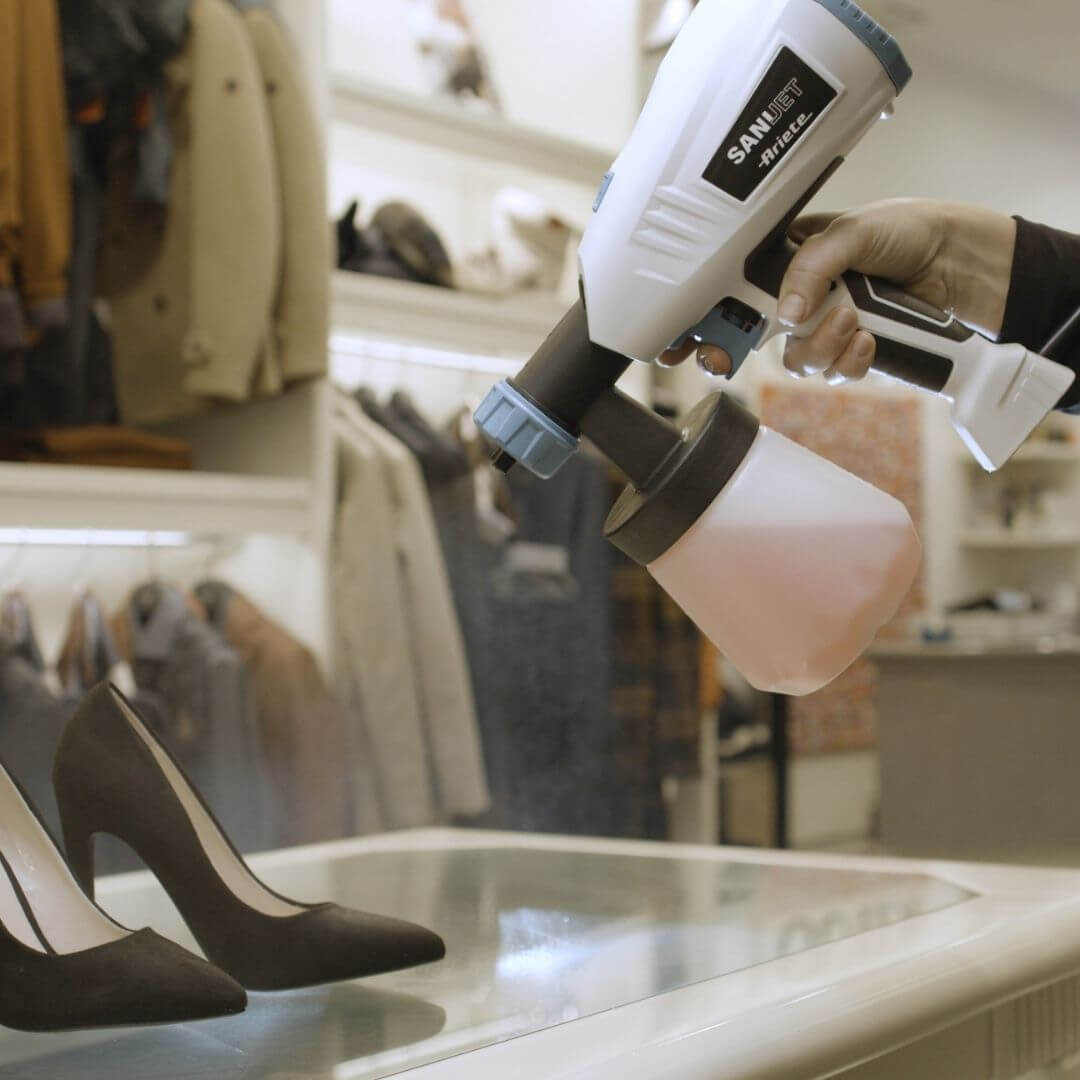 Ideal for sanitising any business.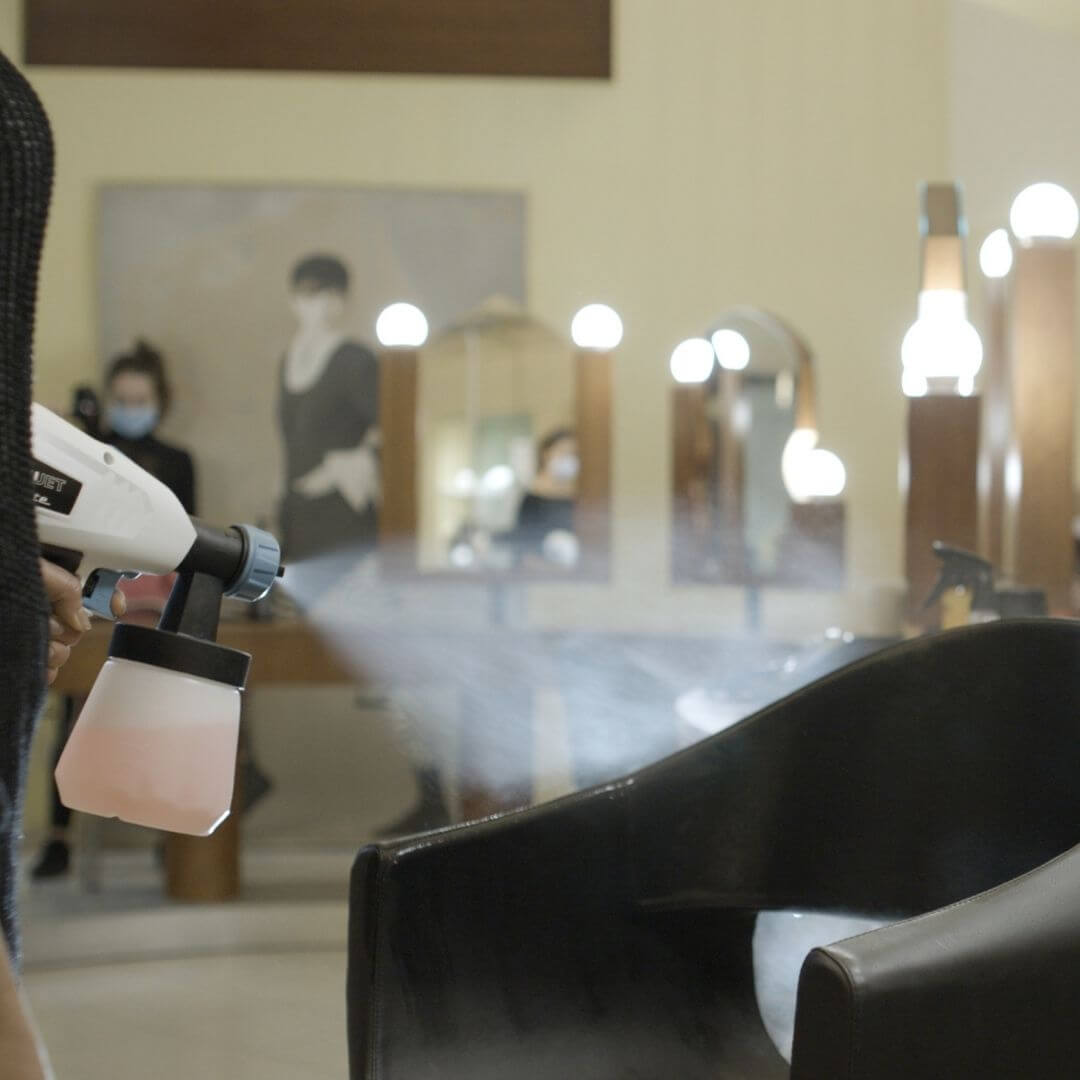 Quickly sanitize hairdressers and barbers saloon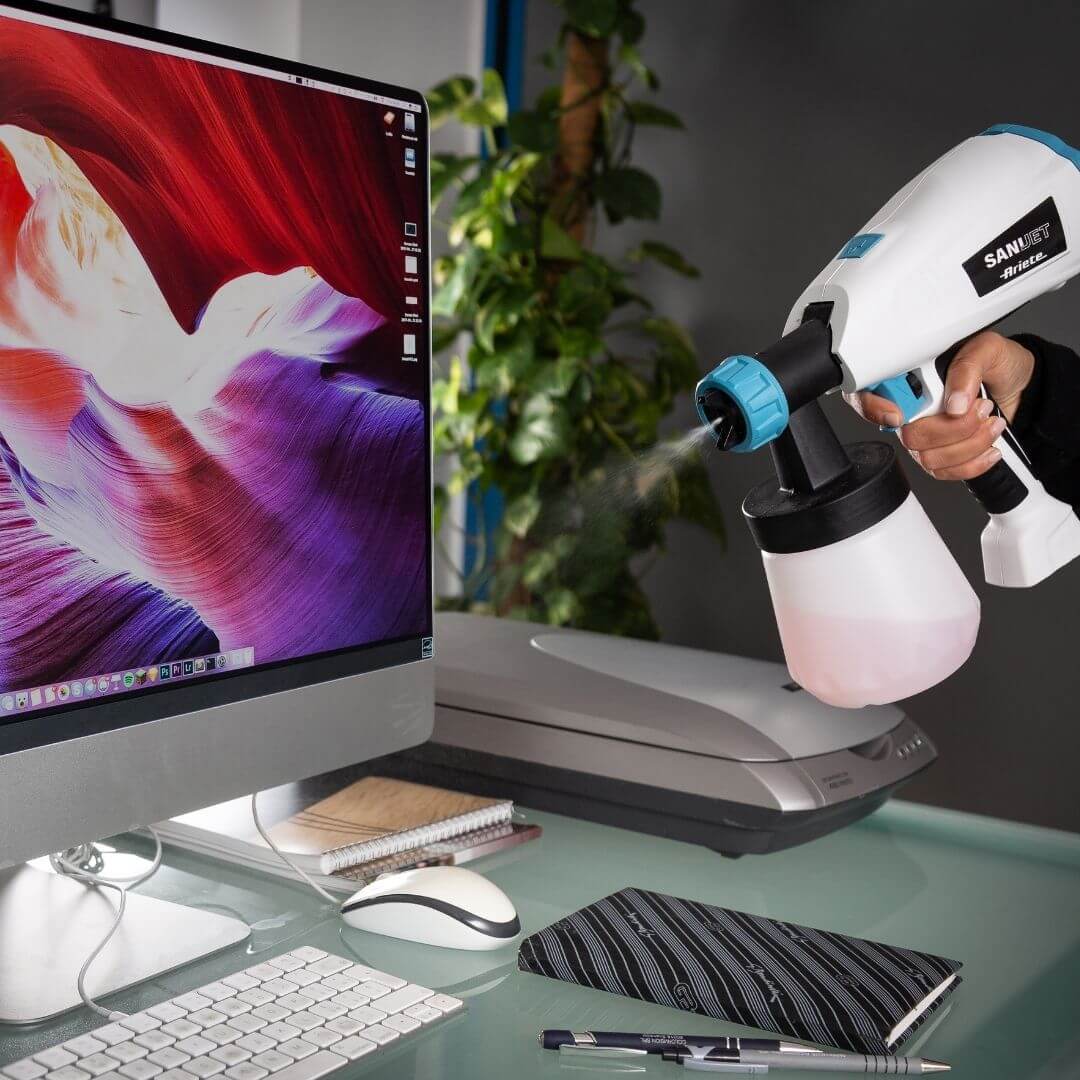 Perfect for sanitising desks and chairs in the office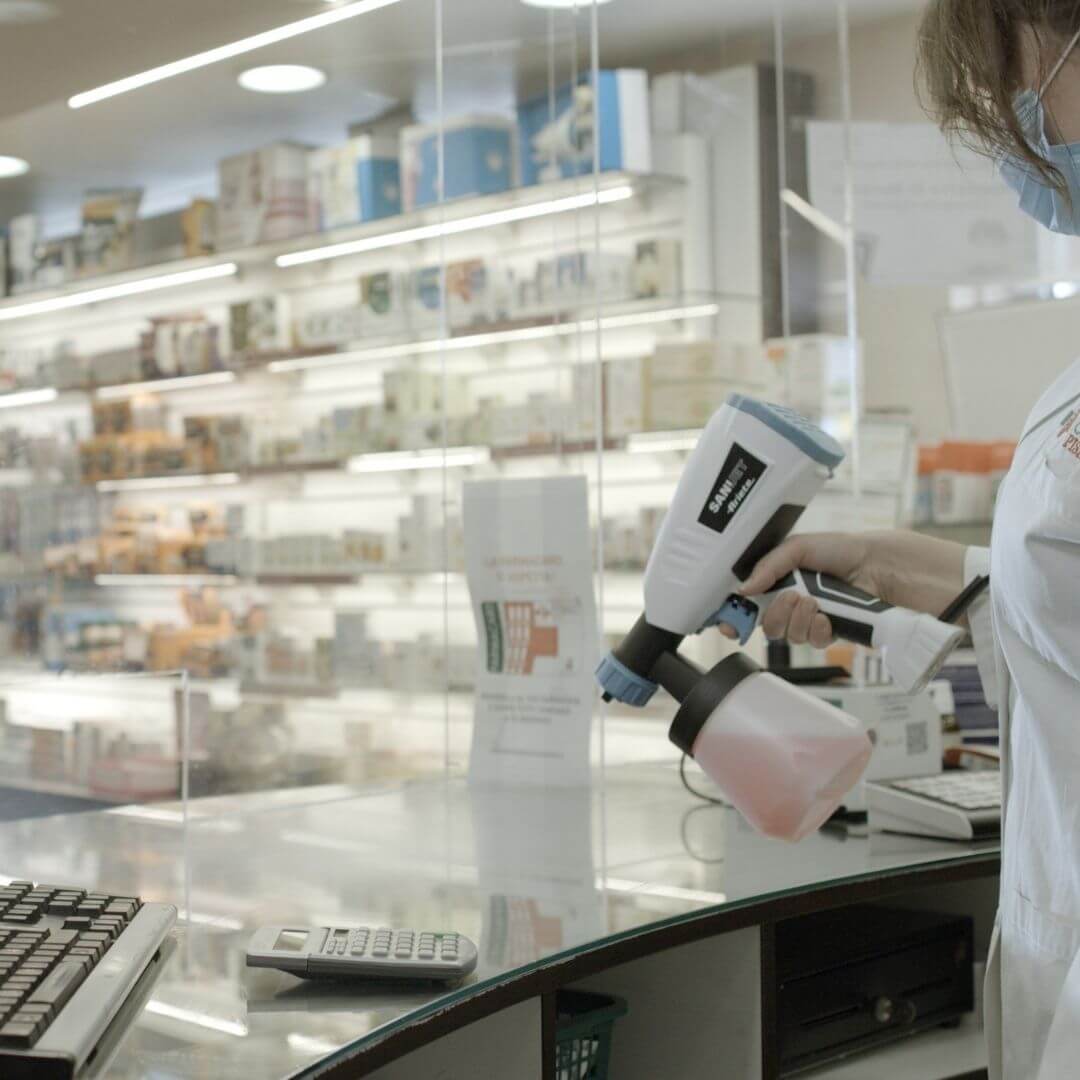 For the safety of all businesses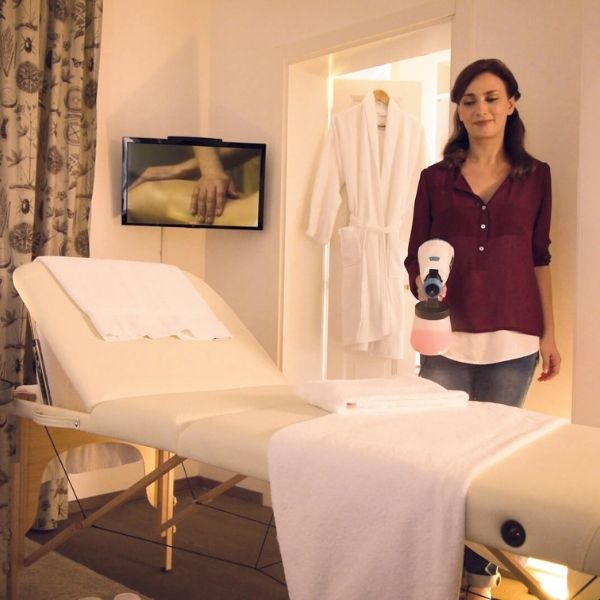 Fast in the sanitation of beauty and wellness centers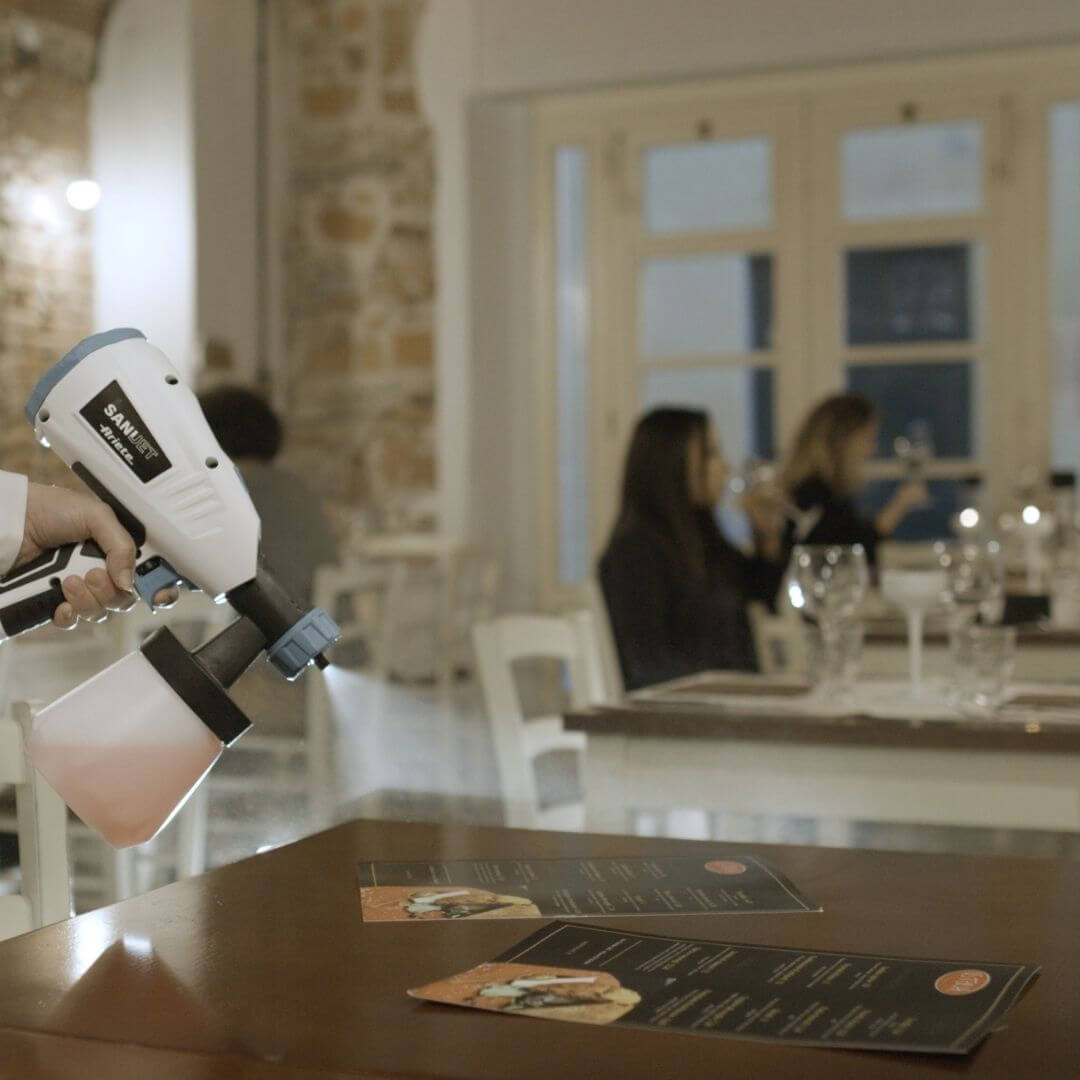 Ideal for sanitizing tables and chairs in restaurants
| | |
| --- | --- |
| Power | 400 Watts |
| Tank capacity | 700cc |
| Nozzle diameter | 1mm + 1 extra |
| Adjustable nebulization intensity | ✓ |
| Directions of the jet | 3 |
| Sanitation cover with one refill | 200 m2 |
| 10 sachets of 7gr of Sani-Jet Clean | ✓ |
| Cable length | 6mt |
| Product length | 28.00 cm |
| Product width | 12.00 cm |
| Product height | 25.50 cm |
| Product weight | 1.48 Kg |