Description
Throw an amazing Party with 
Ice Cream Maker Party Time!
Prepare your favorite ice cream in just 
30 minutes
. The 1.5 L ice cream maker features a removable 
double-insulated bowl with coolant
 and a transparent top lid with hole for adding ingredients: 
pre-chill the bowl
 24 hours in advance, place it inside the machine and start making make your own ice cream.
What are you waiting for? Start organizing your party!
Enjoy the homemade creamy ice cream
FOR EVERY TASTE
With Ice Cream Maker you can prepare your favorite flavor: fruit ice cream, yogurt ice cream and even sorbets.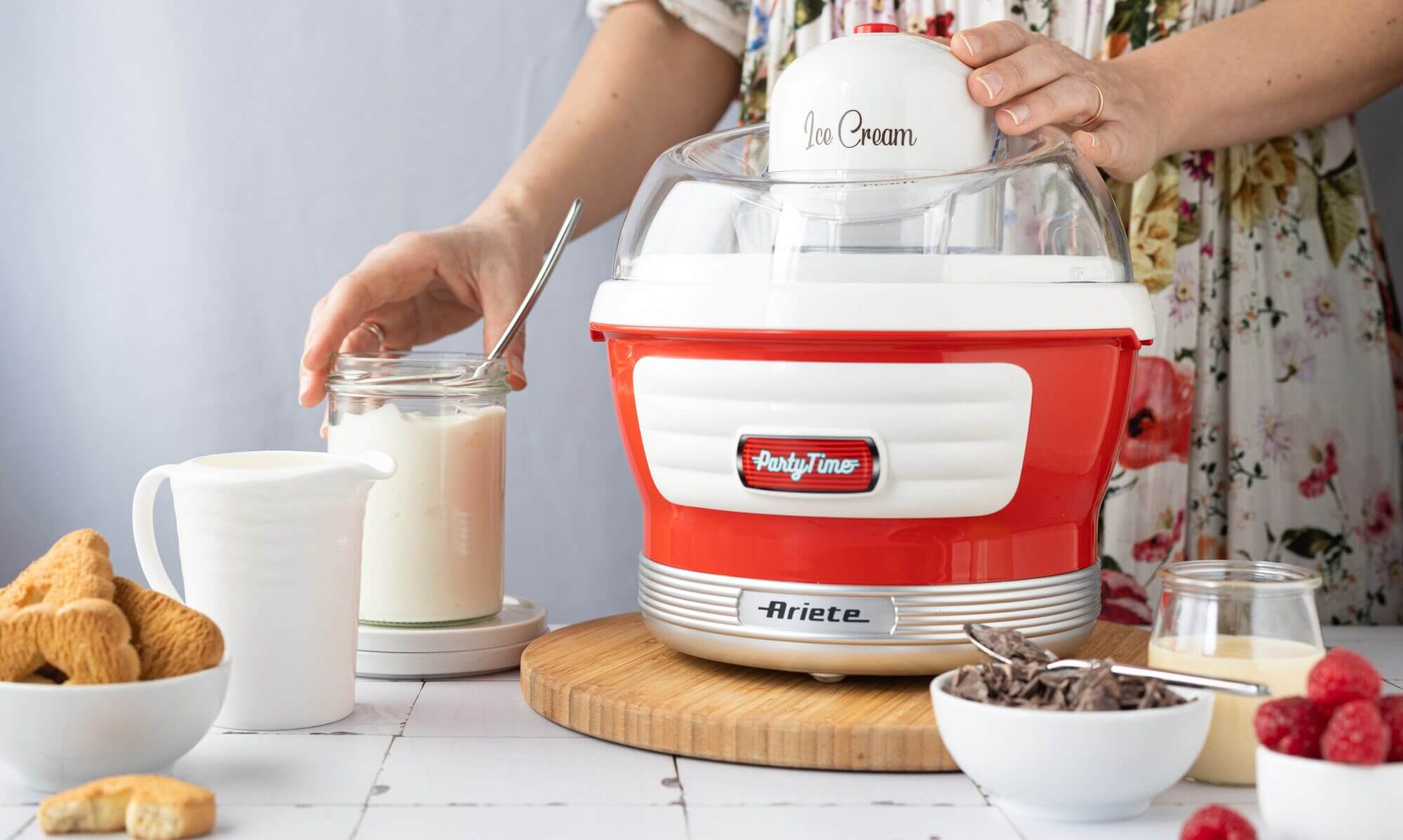 FOR BIG PARTIES
Thanks to the 1.5 L bowl you can prepare ice cream for the whole family and friends. In just 30 minutes the ice cream will be ready to be served.