Description
Vintage Ariete radiator: The comfort you want with the style you love
The
Ariete Vintage oil radiator
is designed to bring a climate of well-being to your home with the unique style and
1950s lines typical of Ariete Vintage line
. Practical and functional, the heating elements
reach temperature in a few minutes,
giving you all the warmth you need. The radiator is
easily transported to any room
, thanks to the practical handle and
the 360 ° swivel wheels
, accompanying you in your moments of relaxation: it heats the
bedroom
, the
bathroom 
before a shower on the coldest days or
any other room in the house
and, thanks to the
3 power levels
, you choose the temperature you prefer. A real design object that furnishes your home with the
elegant Vintage Ariete style
.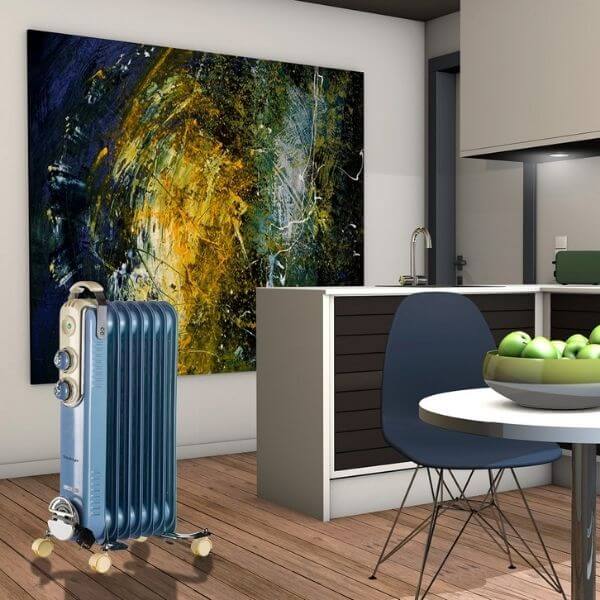 The climate is always ideal
The Vintage radiator is beautiful and functional: ideal in the coldest months of the year to heat the room in a few moments. Adjust the temperature by choosing from the 3 available power levels and create the perfect climate of well-being around you that you need.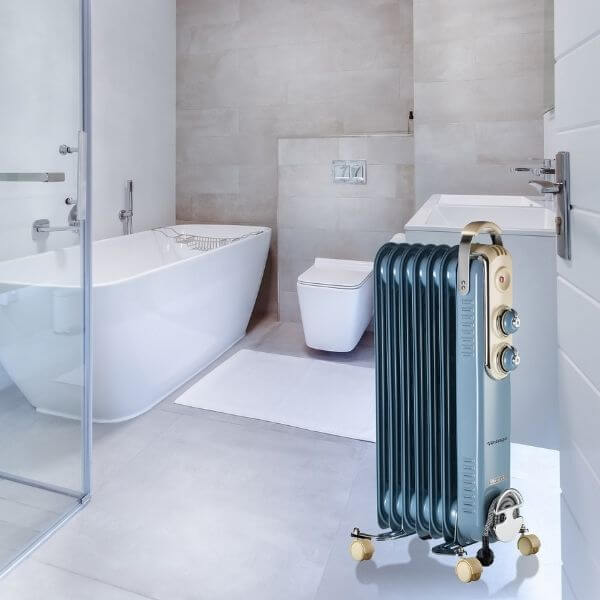 With you, in every room of the house
The Vintage oil radiator is compact and easy to handle, specially designed for those who feel the cold who want to take it with them to every room of the house, from the bathroom to the bedroom, thanks to the practical handle and the 4 360° rotating wheels.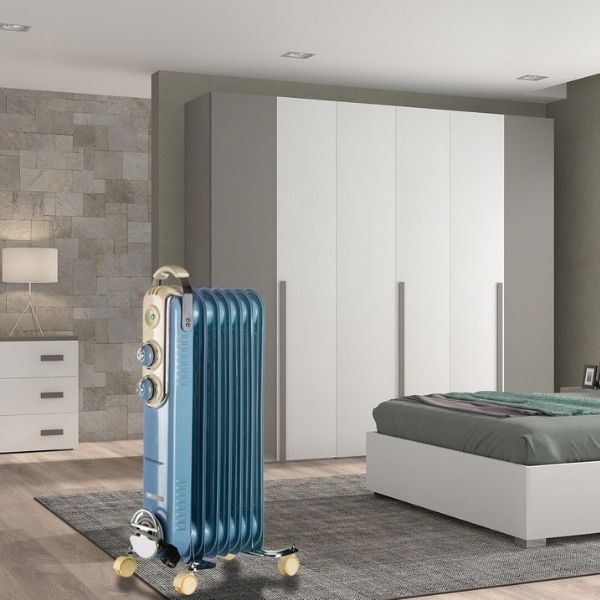 Decorate with the style you love
The Vintage line thinks of you, who want to take care of and furnish your home in every little detail with the style you like. Soft lines, pastel colors and the iconic 50s design characterize the Vintage oil radiator. You won't want to hide it, you'll love to keep it on display as an elegant and functional piece of furniture at the same time.
ELEGANT AND VINTAGE STYLE: Bring home well-being in a unique, vintage, and elegant style. This 7-element oil radiator is a real design object that will furnish your home with the elegant vintage Ariete style

PRACTICAL AND FUNCTIONAL: Active heating elements provide warmth within minutes. Practical, handy, and easily transportable thanks to the built-in handle and the 4 360 ° swivel wheels

3 POWER LEVELS: Experience personalized comfort with adjustable three power levels 600W, 900W, and 1500W. Get the warmth you desire for optimum comfort

PORTABLE AND COMPACT: It is compact in size, saving a lot of space by just occupying a little corner. It also accompanies you in your moments of relaxation. Heats the bedroom, the bathroom before a shower on the coldest days, or any other room in the house

COMPLETE ROOM COMFORT: It is a 1500W oil radiator to keep you comfortable by warming your entire room without any noise