Description
Special edition accessories

Dyson-designed Presentation case
Protect and neatly store your Supersonic™ hair dryer at home and on the move. The Presentation case has a removable lid, and is cushioned with soft fabric.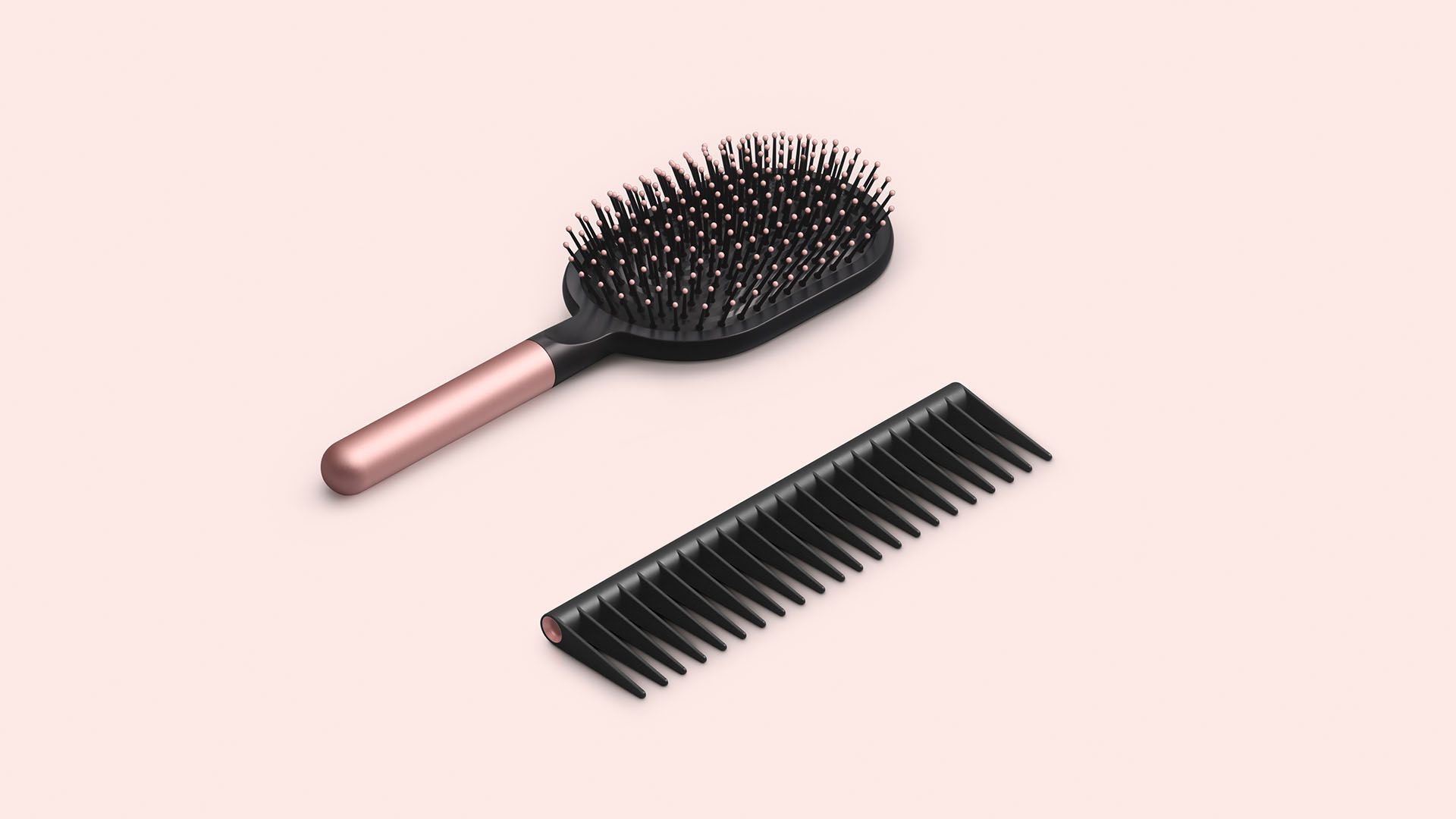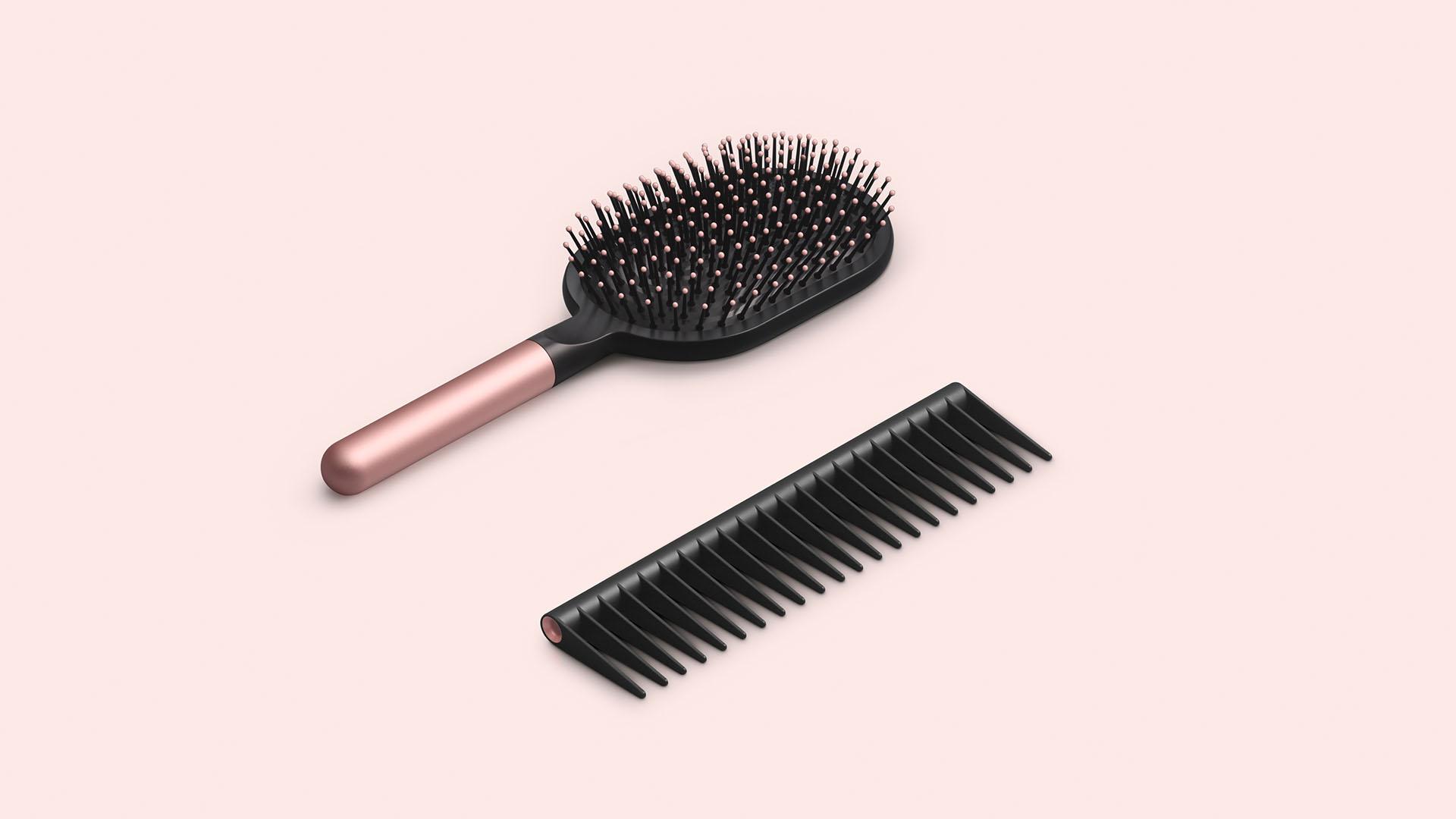 Dyson-designed Paddle brush and Detangling comb
For smoothing and detangling your hair before styling. The Paddle brush is designed for usage comfort with an ergonomic handle, air-cushion suspension and rounded bristles. The Detangling comb is engineered with wide, polished teeth to glide through wet and dry hair with minimal friction.
In the box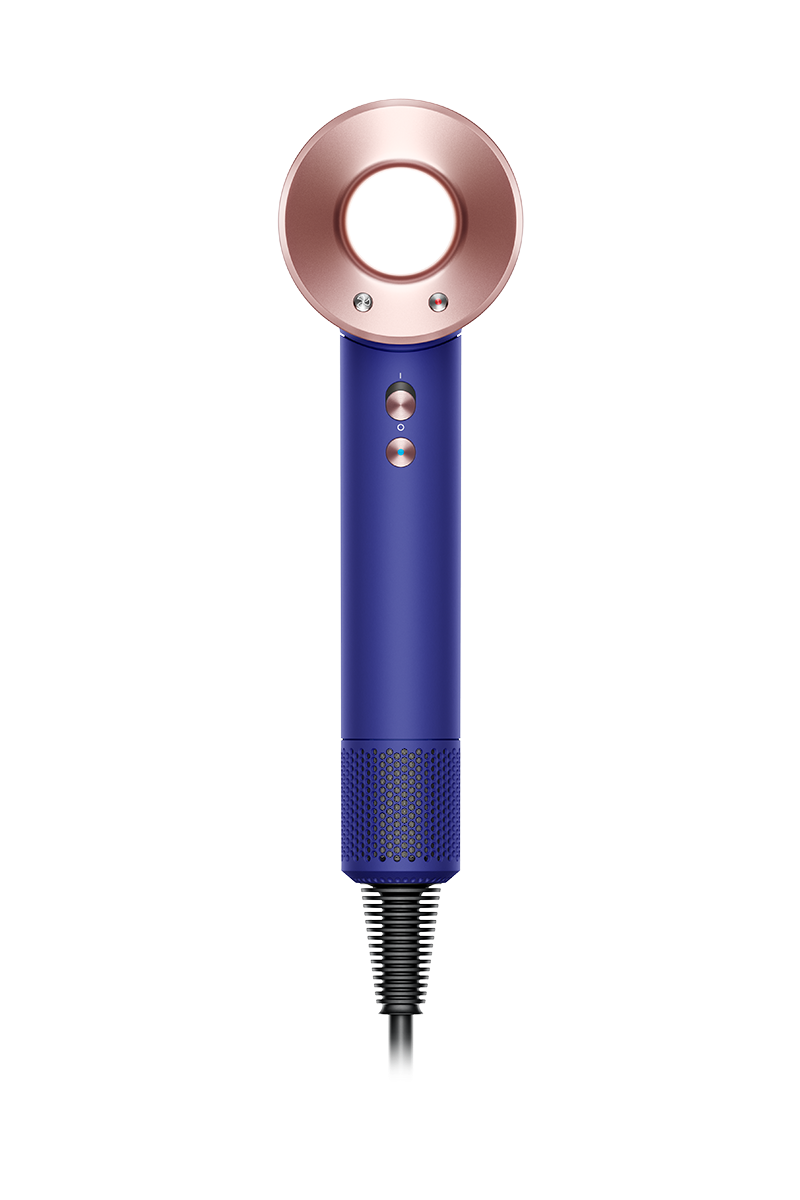 Dyson Supersonic™ hair dryer (Vinca blue / Rosé)
Our latest technology hides flyaways in one pass. For a smooth, shiny finish.
Delivers a smooth, controlled airflow to help remove unwanted frizz and create a smooth, natural finish.
Style your hair one section at a time with precise, controlled airflow.
Disperses air evenly to stimulate natural drying, helping to reduce frizz.
Diffuses the air, creating a gentle, cooler air flow.


Wide tooth comb attachment
Protects and neatly stores your Dyson Supersonic hair dryer.
Smooth your hair before styling, or during blow drying.
Styling attachments
Magnetic styling attachments for easy fitting and 360° rotation
Flyaway attachment
The ideal finishing tool for sleek, straight styles. Hides flyaways under longer hair to give you a smooth, shiny finish. With just air.
Styling concentrator
Engineered to create a high-velocity blade of air that's perfect for styling. And because the air is focused, you can style one section at a time – without disturbing the rest.
Diffuser
Engineered to disperse air more evenly around your curls. The Diffuser simulates natural drying, helping to reduce frizz and define curls and waves. Longer prongs allow you to style more hair with greater control – and reach deeper into the hair.
Gentle air attachment
Engineered to be kinder to fine hair and sensitive scalps, the new Gentle air attachment diffuses the air, creating a gentle, cooler airflow – while still drying hair fast.
Wide-tooth comb
Engineered for curly and coily hair, the new Wide- tooth comb attachment has robust teeth to help lengthen hair as it dries, or create volume and shape.
Three precise speed settings
High for fast drying and styling, Medium for regular drying, and Low for diffusing.
Four precise heat settings
212°F for fast drying and styling, 176°F for regular drying, 140°F for cooler drying and diffusing, and 82°F for constant cold.
Cold shot
82°F cold shot to set your hair after styling.
Magnetic attachments
The Dyson Supersonic™ hair dryer comes with magnetic styling attachments. For easy fitting and rotation during styling.
The Dyson digital motor V9
Spins up to 110,000rpm, propelling 13 liters of air up to the amplifier every second.
Air Multiplier™ technology
Airflow is amplified to produce a controlled, high-velocity jet of air for fast drying.
Intelligent heat control
Measures airflow temperature over 40 times to prevent extreme heat damage.