Description
The all-in-one food processor:
Maybe you've never had a food processor, but love to cook and want to open up new possibilities. Or maybe you already use an ordinary food processor at home and would like a nice update. It is worth finding one that meets all the requirements: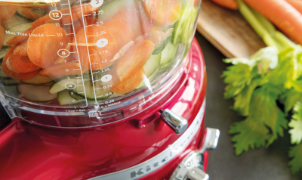 User-friendly and powerful
Ready to help with any type of preparation or cooking task on your to-do list. Ranging from slicing chocolate to kneading dough or slicing potatoes.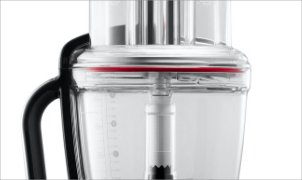 Enjoy it for many years to come
You want it to be solid, strong and robust enough to handle anything so you can use it every day.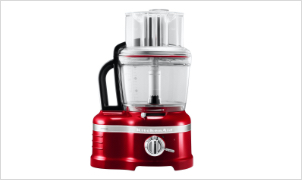 And then it's beautiful too
Our Artisan 4 l food processor is one of our best food processors and it meets all these requirements and many more.
Exactslice system ensures precision in the work
Depending on what you make – from a fine salad to beetroot chips for the kids – you can choose the desired thickness. Our adjustable cutting disc has a unique outer arm, so you can easily change from paper thin to 5 mm thick. Simply push the food into the ultra-wide 3-piece filling funnel.
Just consider it: You can quickly put a whole potato in with the large tube, chop a cucumber with the medium tube and slice small carrots with the small tube. It's super satisfying.
Your all-in-one food processor
Versatility is the key. You get a 4 l work bowl, a 2.4 l cooking bowl and a 1 l mini bowl together with this multifood processor.
The three bowls in practical sizes allow you to work with lots of ingredients so you can cook without interruption. Simply stack them inside each other to store them. There are also knife blades and slices for any kind of food preparation – from mixing, kneading and whipping to slicing, grating and chopping.
A citrus press is even included for all the delicious recipes that require a wonderful touch of lemon, orange or lime. Perfect.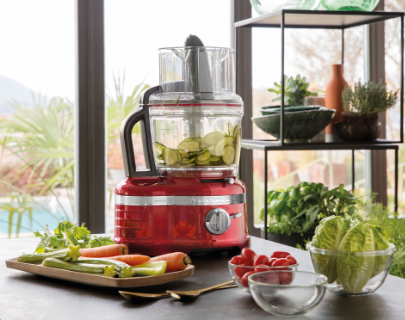 3 knife blades: For chopping, mixing, chopping and pureing
Food in a ruf! You can chop, mix and whip ingredients at the touch of a button. It has 3 knife blades that help you cut down on the hassle and screw up the flavor.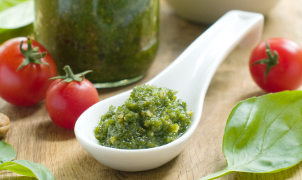 The small universal knife blade is intended for use with the sweet mini bowl for small amounts of pesto, baby puree, herbs and nuts.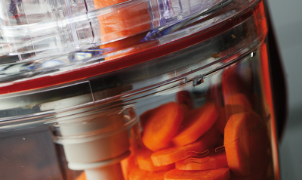 Use the large universal knife blade with the work bowl for larger portions.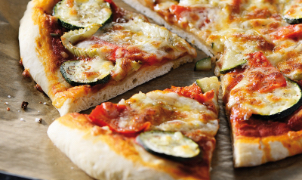 Then there is also a dough hook for kneading all types of yeast dough for pizza, pasta and brioche. Have you never made dough? Now you have the chance!
Can you cut cubes with a food processor?
Yes. We have made a set so that you can magically make small, even cubes of everything from potatoes and mangoes to onions and melons. The set contains a cutting disc, an 8 mm cube grid, a lid and a cleaning tool.
You can make a whole bunch of perfectly cut cubes of fresh vegetables, fruits and even cheeses.
Need ideas? Use them to make salads, ratatouille or with soups and desserts.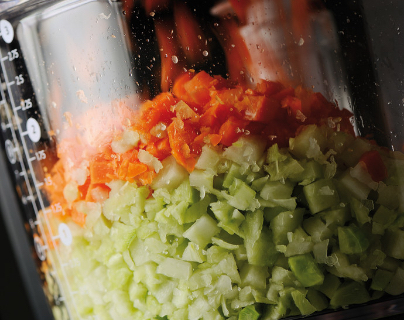 Can a food processor tear cheese?
Absolutely. The Artisan 4 l food processor is one of our best food processors and allows you to grate hard cheeses.
You do not even have to ace with a big bump of cheese, and you can get super fine results with parmesan or pecorino.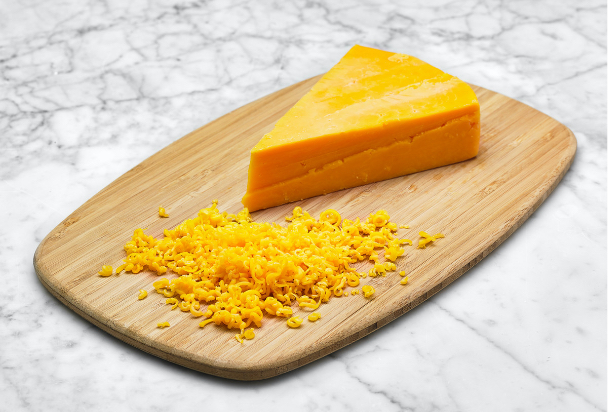 3 slices: For tearing, slicing and shredding
3 slices are included with the Artisan 4 l food processor, so you are prepared for all the challenges that a recipe can give you.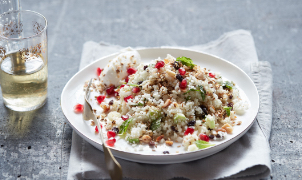 The reversible grater grates cheese or vegetables finely or coarsely.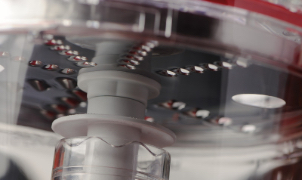 The slice makes it easy to finely chop chocolate , parmesan or ice cream for your creations.
The French fries iron turns your potatoes into impressive french fries and cuts neat strips of all solid fruits and vegetables. It's professional quality so you can enjoy the cooking!
Wonderfully whipped
A special whisk in the food processor is designed to quickly whip egg whites and whipped cream for desserts, mousse, souffles and meringues.
The whisk fits the work bowl. Stop straining your wrist to achieve the impressive peaks. It only takes a minute.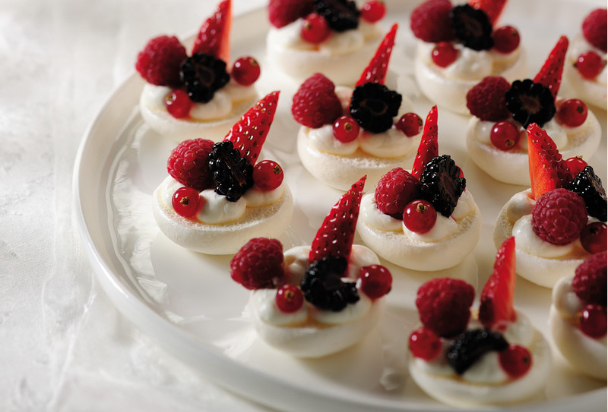 What can you do with a multifood processor?
An all-in-one food processor can be used for more than just preparation. You can use it throughout the process to make delicious dishes and desserts.


An all-in-one food processor
Who says your food processor can not be as stylish as a food processor or toaster? At KitchenAid, we make sure that you can proudly place your appliances on the kitchen table.
You feel like letting it stand so that it is always ready for the next task. The practical storage box holds everything neatly in place.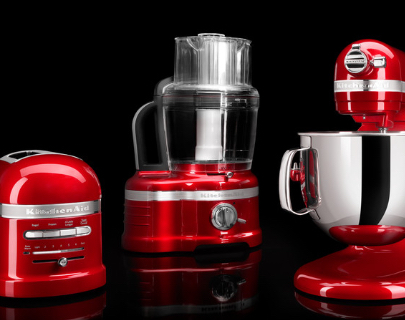 ARTISAN food processor 4 L 5KFP1644
The KitchenAid Artisan food processor of 4 L is for life's many food challenges in all their splendor … a reliable helping hand that chefs love as it makes the sophisticated easy. Robust and durable – our most versatile and complete food processor: Your kitchen assistant, which cuts, chops, grates, purees and blends with professional results. Discover how easy it is to make delicious food that looks great and is full of structure and taste. Use the unique feature that cuts dice and impress your waters and family with outstanding results. With the Artisan food processor of 4 L you can show your cooking skills.
TECHNICAL SPECIFICATIONS
Watt consumption (W): 650

Engine type: DC (Direct Current)

Voltage (V): 220-240

Frequency (Hz): 50/60

Max rotational speed: 1600

My rotation speed: 700

Material: Die-cast

Cable length: 90

Capacity for bowl: 4

The height of the product: 457

Product width: 304

Depth of product: 248

The height of the packaged product: 508

The width of the packaged product: 558

Depth of packaged product: 368

Material, bowl: Plastic

Net weight (kg): 14.66

Gross weight (kg): 16.7

Plug type: Euro
ACCESSORIES
3 plastic bowls, citrus press, 3-piece ultrawide food pusher / feed tube, Externally adjustable slicing disc, dicing kit, 3 discs, 3 blades with ultratight silicone seal to avoid leakage, egg whip, Spatula cleaning tool, storage case, cookbook
What's in the box?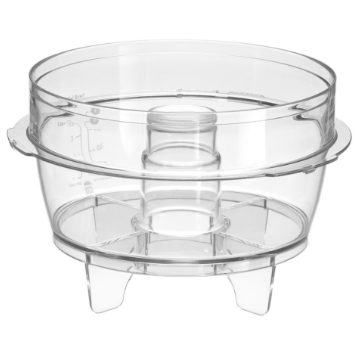 Mini bowl capacity: 1 l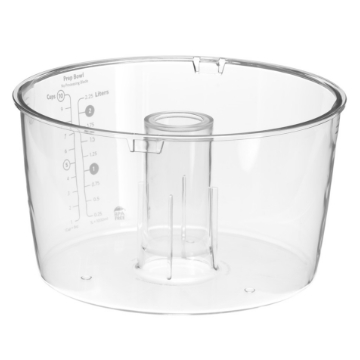 Cooking bowl capacity: 2.4 l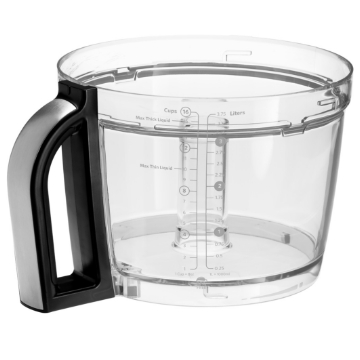 Working bowl capacity: 4 l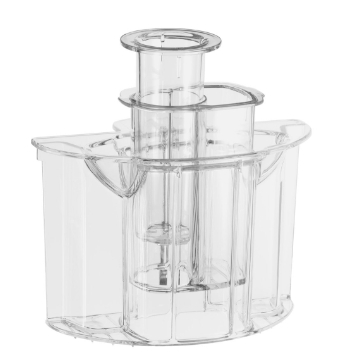 Filling funnel / stopper in 3 parts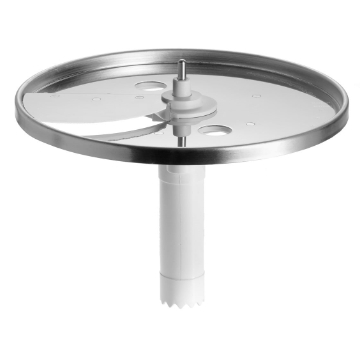 Adjustable cutting iron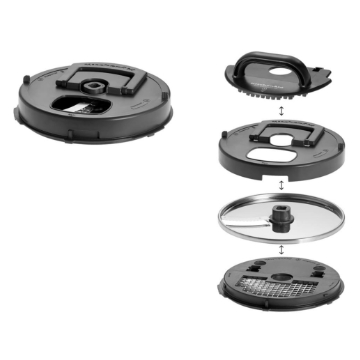 Dice cutout set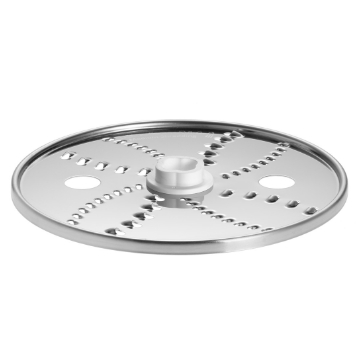 Reversible tear plate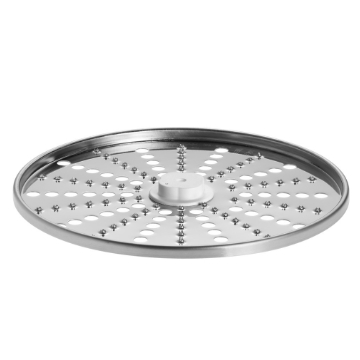 Parmesan / ice grater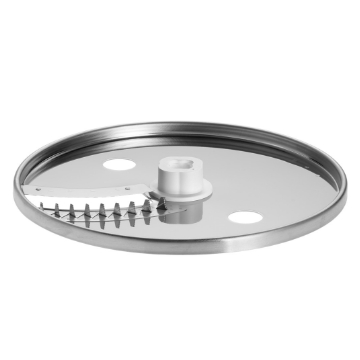 French fries iron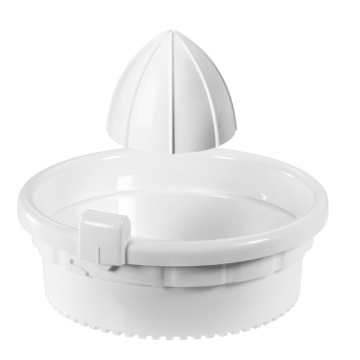 Citrus presses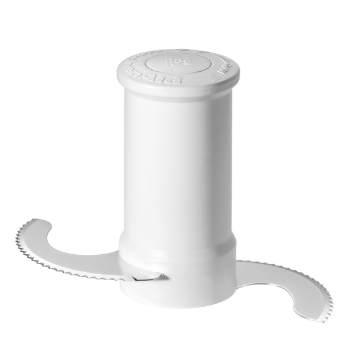 Universal knife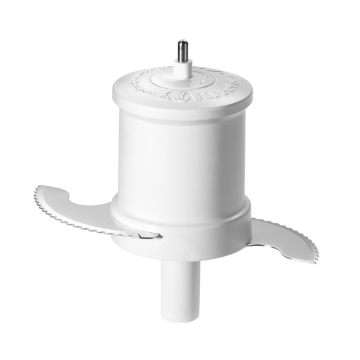 Mini-universal knife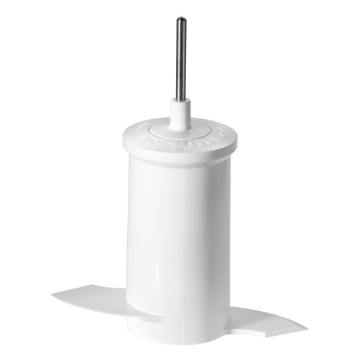 Dough hook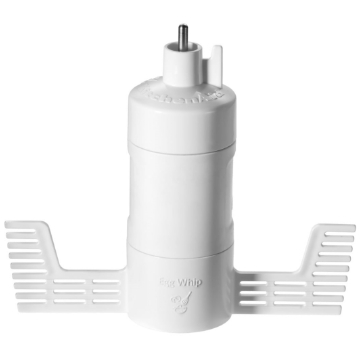 Egg whisk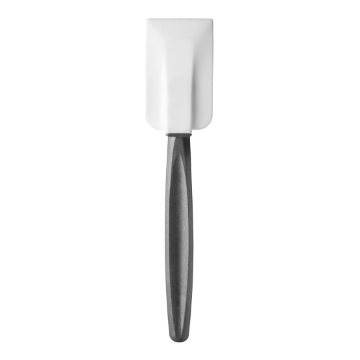 Spatula for dough scraping and cleaning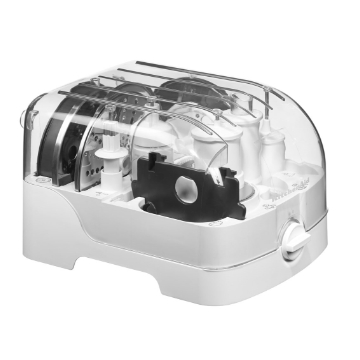 Storage box for accessories