Description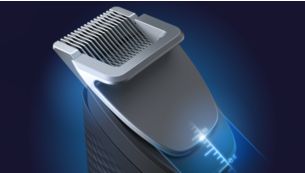 Ultimate precision and even results
The Philips beard trimmer 9000 Prestige features the brand new SteelPrecision Technology which consists of an integrated metal comb and strong cutter. This system does not bend like a plastic comb, no matter the pressure, to ensure the most even and precise trimming results.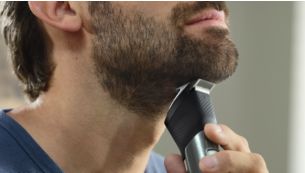 Glides over the skin for a smooth trim
Get the most even result from your trim. This beard trimmer for men always follows the contours of your face, with an anti-friction coating that allows it to effortlessly and comfortably glide over your skin.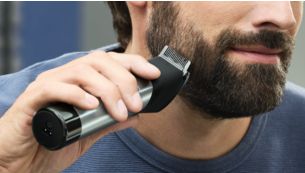 Sharp metal blades cut precisely without pulling
Our full metal blades remain sharp for life. And thanks to the special geometry of the blades, the beard trimmer 9000 Prestige cuts even the thickest hair without pulling.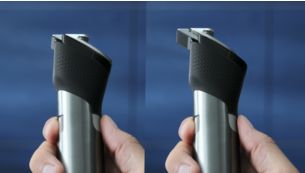 Trimmed to your length, every time
It's your beard, so you control how long you want it. Simply flick the precision dial of your Philips trimmer to one of 30 length settings from 0.4 to 10 mm.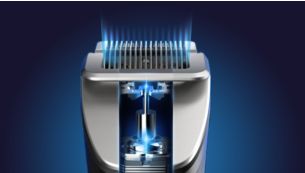 A trimmer with the power to tame beards
The steel beard trimmer that reads hair density 125 times per second. The PowerAdapt Sensor automatically adapts the motor to maintain constant power and deliver effortless trimming performance.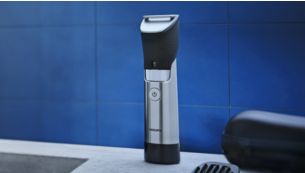 Crafted to stand the test of time
The Philips 9000 Prestige is built to last. Its high quality stainless steel body is hand-finished with ultimate attention to detail—giving you a lasting premium experience.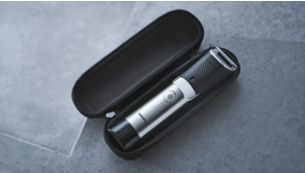 Store and go
The premium travel case keeps everything together when you're at home or on-the-go.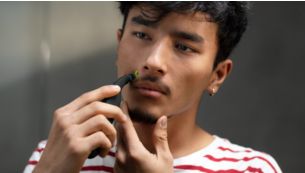 Edge it up
Get precise lines in seconds with the dual-sided blade that enables you to see every hair you're cutting.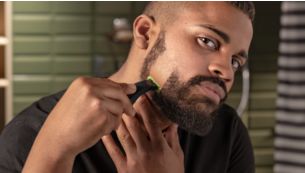 Shave it off
The OneBlade shaver doesn't shave as close as a traditional blade, ensuring your skin stays comfortable. Go against the grain and shave off any length of hair easily.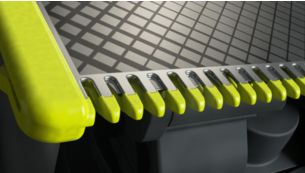 Unique OneBlade technology
The Philips OneBlade has a revolutionary technology designed for facial styling, and can edge and shave any length of hair. Its dual protection system - a glide coating combined with rounded tips - makes shaving easier and comfortable. Its shaving technology features a fast-moving cutter (200 x per second) so it's efficient - even on longer hairs.