Description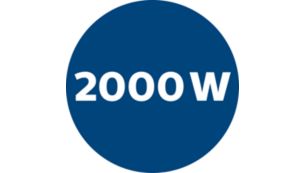 2000 W motor for strong suction power
2000 W motor generates strong suction power for excellent cleaning results.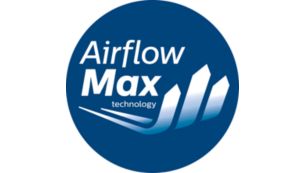 Revolutionary AirflowMax technology for strong suction power
The unique AirflowMax technology keeps the suction power stronger for longer* to use the bag to the very end. The technology is build around the optimization of three key elements: 1) Unique ribs profile inside the dust chamber to maximize airflow around the dustbag and enable the use of the entire bag surface. 2) Specially designed dust chamber capacity that allows the dustbag to fully unfold uniformly. 3) High quality, non-clogging fibre structures in the dustbag absorb dust without blocking the pores, thus avoiding a reduction in suction power.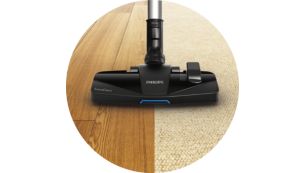 New ExtraClean nozzle for thorough cleaning on all floors
The new ExtraClean nozzle delivers a thorough cleanning on all types of floors. The nozzle is designed with a large front opening to pick up big crumbs, while at the same time it seals closely to the floor to ensure a good pick-up of the fine dust.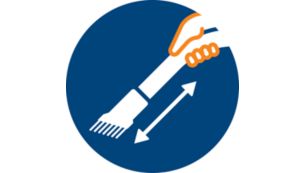 On-board accessories for ultimate convenience
The vacuum cleaner is designed with integrated accessories, so that you do not need to carry extra pieces around while you clean. The crevice tool is located on the canister, always ready to use.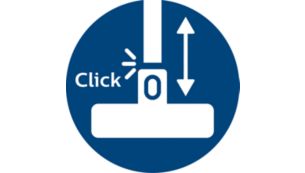 ActiveLock couplings to easily adjust to each cleaning task
The ActiveLock couplings allow you to easily connect and disconnect the different nozzles and accessories from the telescopic tube while cleaning.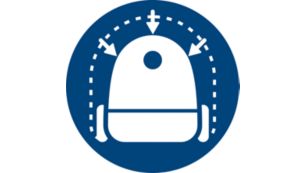 Compact and light for effortless cleaning and easy storage
Thanks to its small size, the appliance can be easily stored, saving valuable space. The light weight makes it easy to carry around.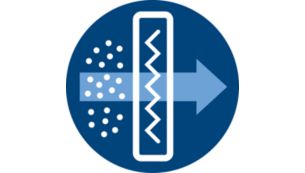 Super Clean Air filter captures >99% of particles
The Super Clean Air filter captures >99% of harmful particles such as pollen, dust mites or pet hair. So you can enjoy clean healthy air in your home!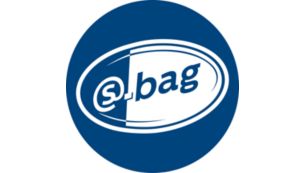 S-bag Classic Long Performance lasts up to 50% longer
This new Philips synthetic dust bag has been developed to provide long lasting vacuum cleaner performance, i.e. a high level of suction power and maximum filtration, up to the moment the dust bag is full and ready for disposal.