Description
A busy lifestyle can sometimes get in the way of healthy eating habits. The 3-in-1 Ultimate Juicer can help you and your family enjoy delicious smoothies and juices quickly and easily without using a range of appliances. Instead of having an individual juicer, press and blender, you only need the Ultimate 3-in-1. It does the lot. It won't waste a single nutrient or drop of goodness because all the delicious taste and vitamins from the pressed fruit and vegetables end up in your drink. You can press without mess and have fun trying out a range of recipes and flavours.
As well as making the ultimate smoothies, you can also use it as a traditional blender to make sorbets, sauces and even soups. The 3-in-1 Ultimate Juicer has a unique combination of attachments that you won't find in a single appliance anywhere else. You can save time because you're only using one gadget, and money because you don't have to buy three different appliances.
With the Russell Hobbs 3-in-1 Ultimate Juicer you can try simple, nourishing green juices, a refreshing smoothie or use its fully functioning blender attachment when you're making meals at the end of a busy day. The possibilities are endless. And, because we've made it so easy for you to put the good stuff in, this handy appliance will earn its place at the heart of every health conscious family's home.
Features
3 appliances in 1
Giving you versatility, efficiency and speed without compromising on quality.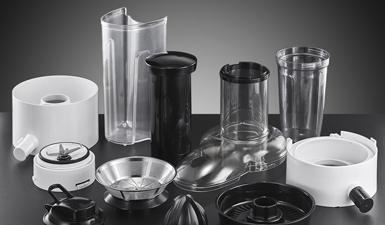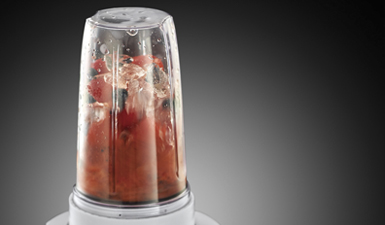 Juice collector, blending jug and flask
The juice collector acts as a blending jug and 'grab and go' flask so you can take your juices with you.

800W

Blend_20700-56

Dishwasher Safe Parts

Juice

Press
 •Versatile juicing and smoothie solution
•3 appliances in 1 – Juicer, Citrus Press, Blender
•Allows you to create 100% natural smoothies with homemade juice
•Juice collector doubles up as blending jug: 700ml capacity
•75mm feed in tube for whole fruit juicing
•Powerful 800W motor
•Premium chrome accents