Description
Enjoy your mobile content on the large screen
Tired of those black bars on your TV when you play a video shot on your mobile phone? The Sero shows your content, including apps and social media, with an optimised viewing ratio so you can enjoy it on the full screen.
Feature availability may vary by mobile device. Check before use.
AirPlay 2
With AirPlay 2 built-in, you can effortlessly play movies, shows, music and photos on The Sero right from your Apple devices to the big screen.
The Sero blends seamlessly into your space. Change the room's ambience with one of five modes – poster, clock, photo, sound wall or Cinemagraph.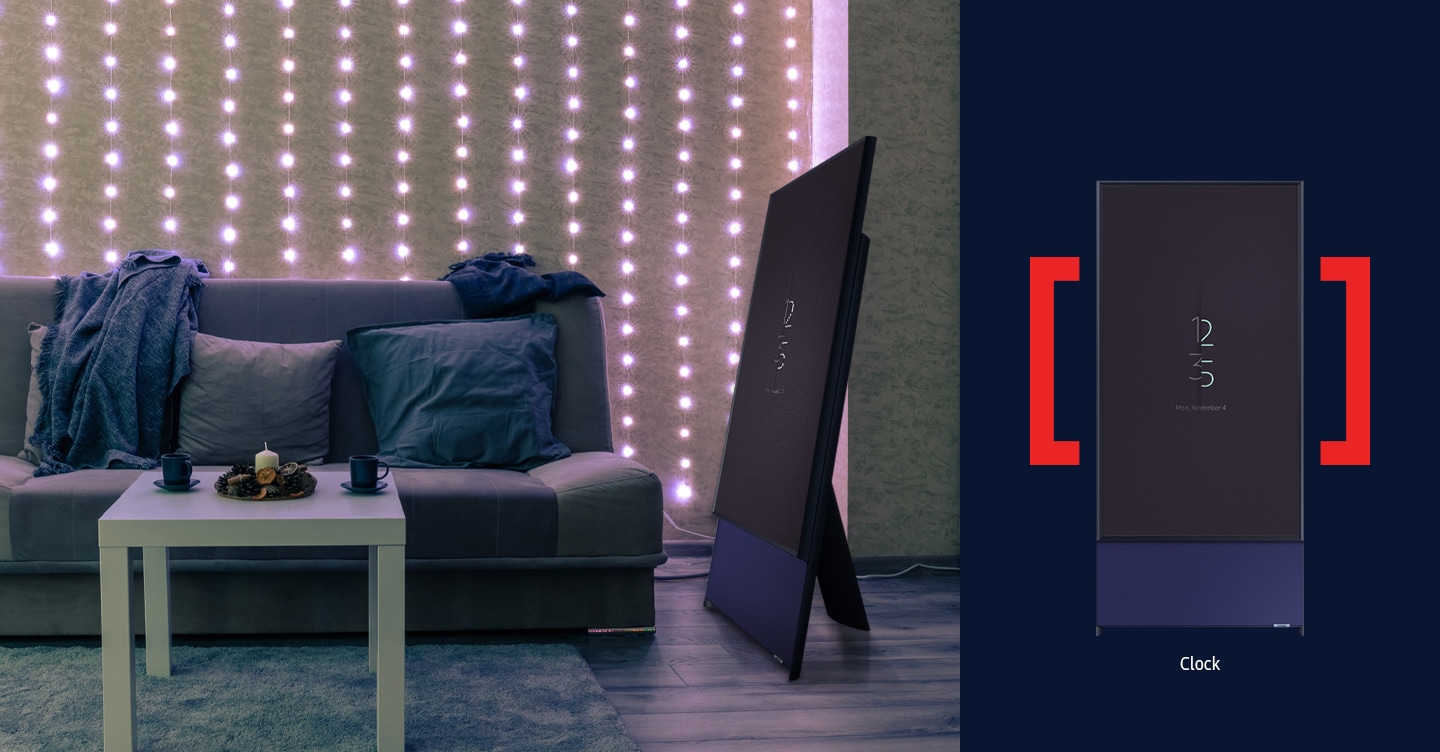 Magic Screen+
From info you need as you head out each morning, to music visualisations for parties, or even background music on a calm afternoon with tea—The Sero's Magic Screen+ offers the options you need to create the atmosphere you want.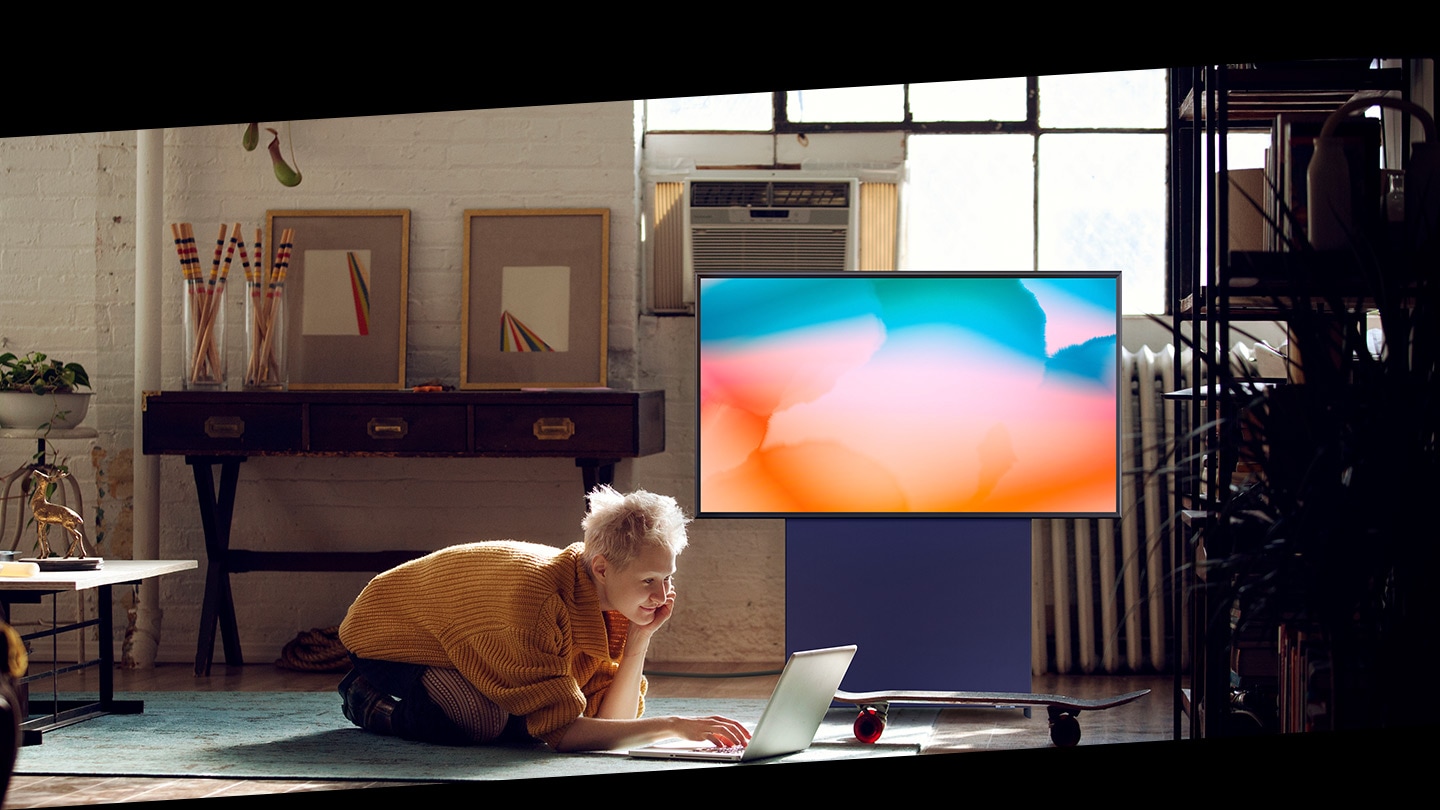 Magic Screen+ works only when The Sero is in horizontal mode. The Magic Screen+ background setting feature may vary depending on the environment where the TV is installed including, but not limited to, wall designs, patterns, and/or colours.
A display as unique as your own style
Dynamic design, enormous possibility
No matter how you use it, The Sero is a space-saving and stylish addition to any room's design. Elegantly designed with a navy blue stand, it offers 360° of innovative beauty. More than a TV, The Sero redefines what a screen can do.
Singular display, unparalleled style
Active Voice Amplifier (AVA)
Background noise from your home can disturb your viewing experience. Active Voice Amplifier amplifies the voices in the scene so the dialogue is delivered clearly. Watch TV without losing track of the conversation.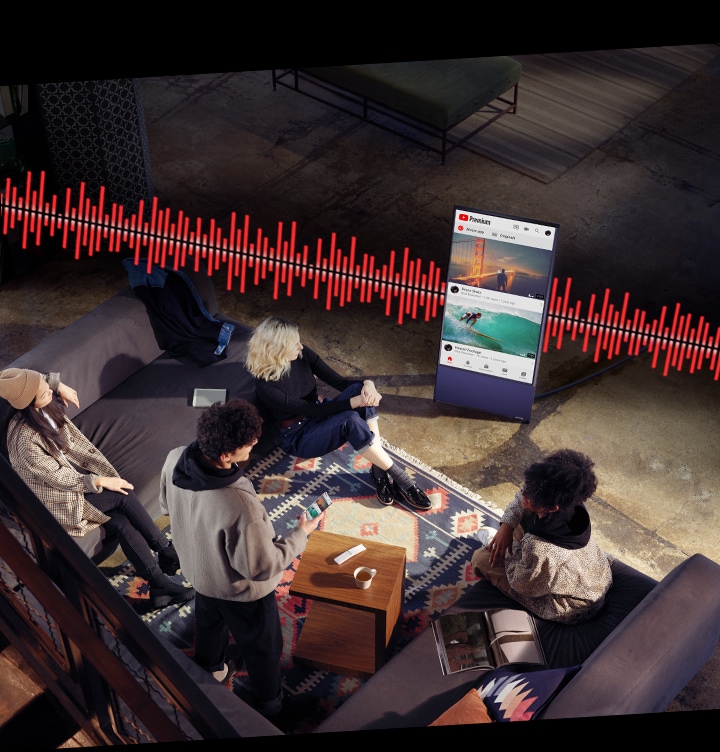 Bring over a billion shades of colour to life
100% Real Colour with Quantum Dot Technology
Quantum Dot Technology delivers our finest picture ever. With 100% Real Colour, Quantum Dot takes light and turns it into breathtaking colour that stays true at any level of brightness.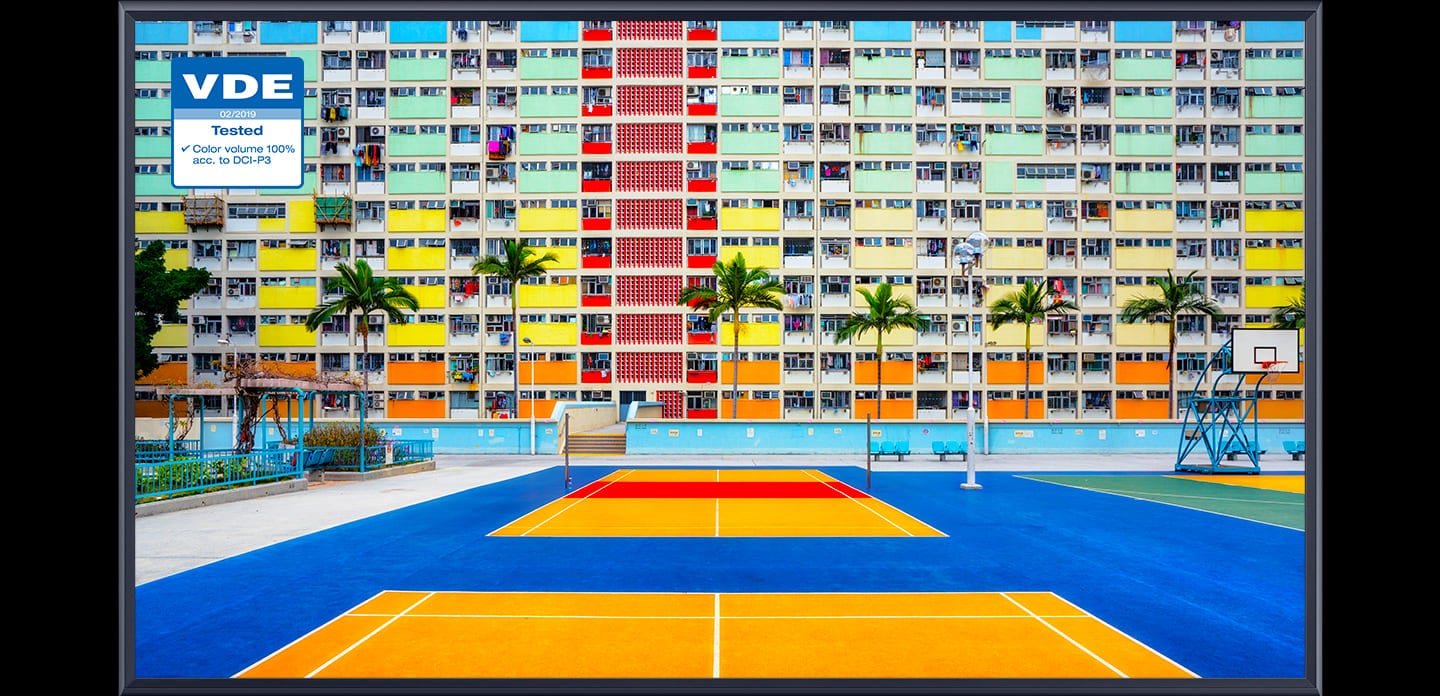 Enjoy 4K picture from any source
AI Upscaling
From colour and texture, to lighting and contrast details, The Sero intelligently upscales various types of sources and resolutions into 4K picture quality by analysing every scene so all you get is a realistic and amazing viewing experience.
Viewing experience may vary according to types of content and format. '4K AI Upscaling' may not apply to PC connection and Game Mode.
Surroundings change, picture stays perfect
Adaptive Picture
Actively adapt to the viewing environment by automatically adjusting the brightness. Experience perfect picture, no matter what time of day or content you're watching.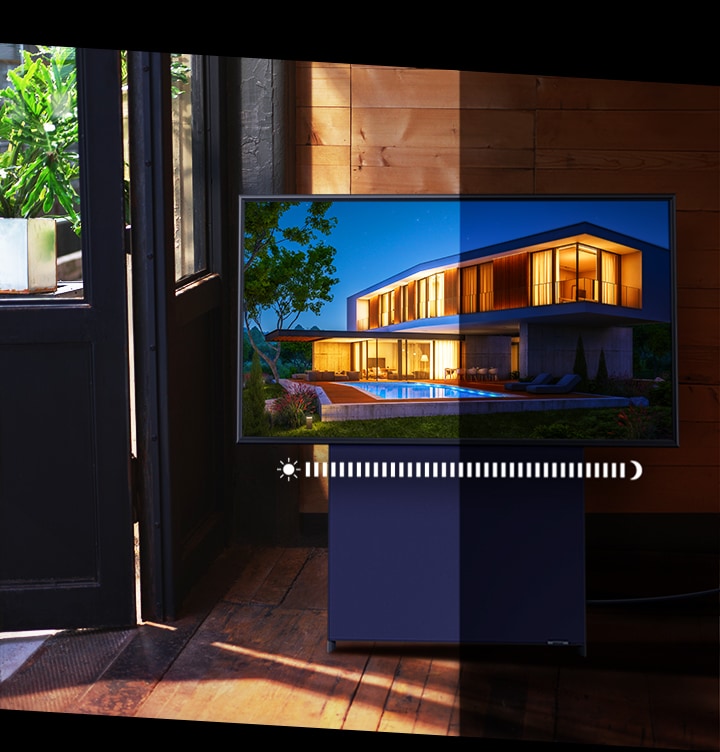 Get what you want just by speaking up
Bixby Voice Assistant
Everything is so much easier with voice control. Now you can quickly access favourite content, get answers, and even control your TV and other connected devices around your home with just your voice. Just tell Bixby what you want.
Bixby service availability requires Samsung Account login and data connection. Available functions and features may vary by country, region, and language. Not all actions can be completed through voice control. Not all accents, dialects, and expressions are recognised, and actual performance may vary depending on pronunciation, voice level, and the surrounding environment.