Description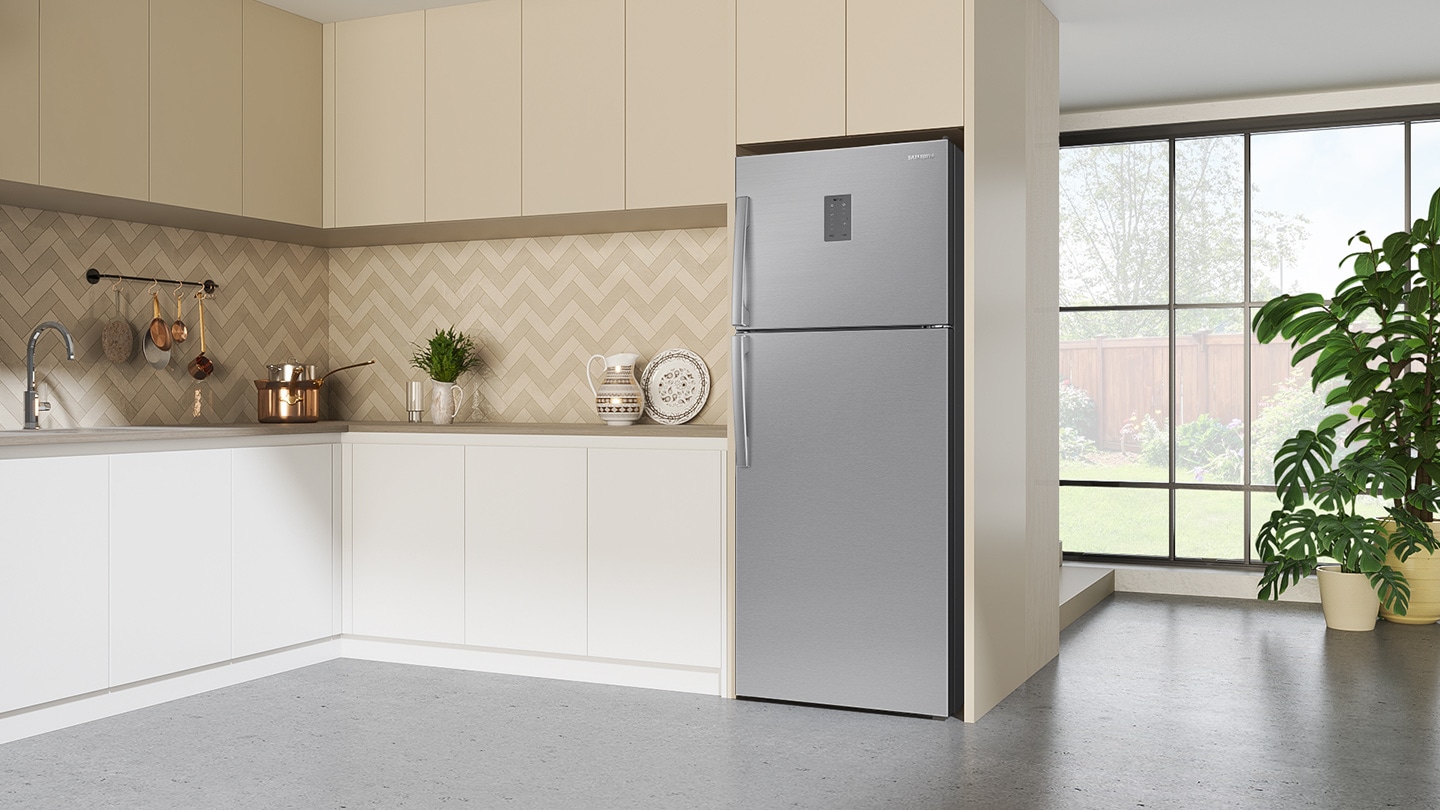 Twin Cooling
Keep food fresh for long time. A Twin Cooling optimizes the temperature and humidity in the fridge and freezer with independent evaporators and coolers. It also circulates cool air into every corner for even cooling. So food stays deliciously moist and fresh and there's less freezer burn.
Digital Inverter Technology
Enjoy greater energy efficiency, less noise and a long-lasting performance. The Digital Inverter Compressor automatically adjusts its speed in response to cooling demand. So it works efficiently and silently. It also provides greater durability, backed up by a 10 year warranty.
Fast cooling and freezing
Power Cool / Power Freeze
Enjoy a rapid cooling performance. At the touch of a button, Power Cool blows intensely cold air into the fridge to quickly cool your groceries or favorite drinks. And Power Freeze delivers a fast blast of cold air into the freezer. It's great for freezing or firming up frozen food and making ice.
Safe, tough shelves
Tempered Glass
Store heavy items, like watermelons or marrows, much more conveniently and safely, no matter how much they weigh. The Tempered Glass shelves are designed and tested to withstand a huge weight of up to 150kg. So even dishes that are prepared in large pots and pans can be kept cool and fresh.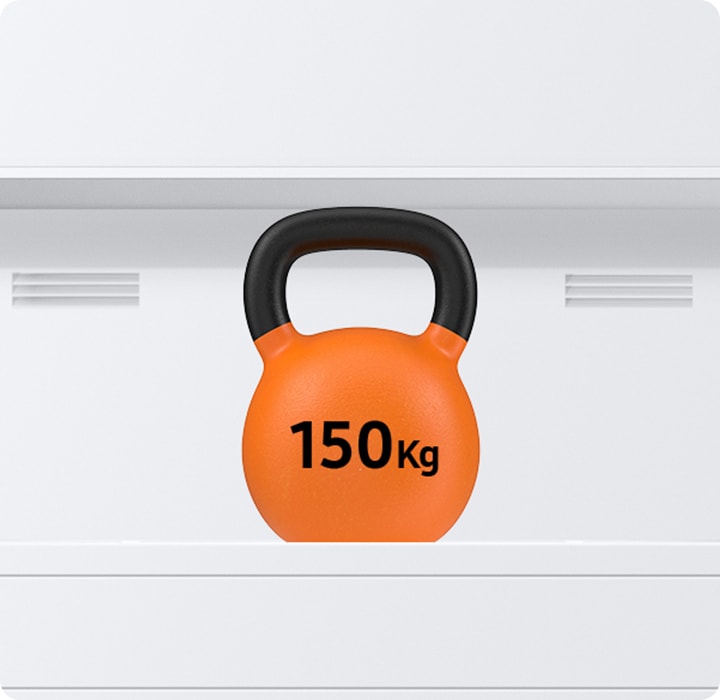 Adjustable shelf
Make best use of the storage space and quickly reach your favorite food and drinks.The Adjustable Shelf gives you much greater flexibility. It slides in and out and can be folded, so it's easier to fit in items of different sizes and shapes, including tall bottles, and there's no wasted space.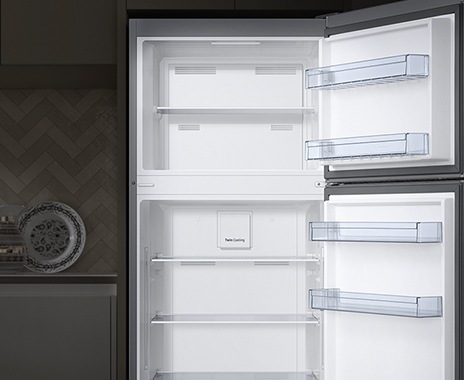 LED Lighting
Find ingredients more easily, while saving space and money with LED lighting. It is slimmer, brighter and more energy efficient than conventional lighting. So it creates more space for food, but brilliantly illuminates every corner with softer lighting that is more comfortable on your eyes.
LED Display
Control and change the settings quickly and easily. A compact and stylish LED display on the front door panel makes it easy to adjust functions and monitor the refrigerator's status. And, being flush with the door's surface, it gives the exterior a seamlessly stylish and modern, high-tech look.
How to measure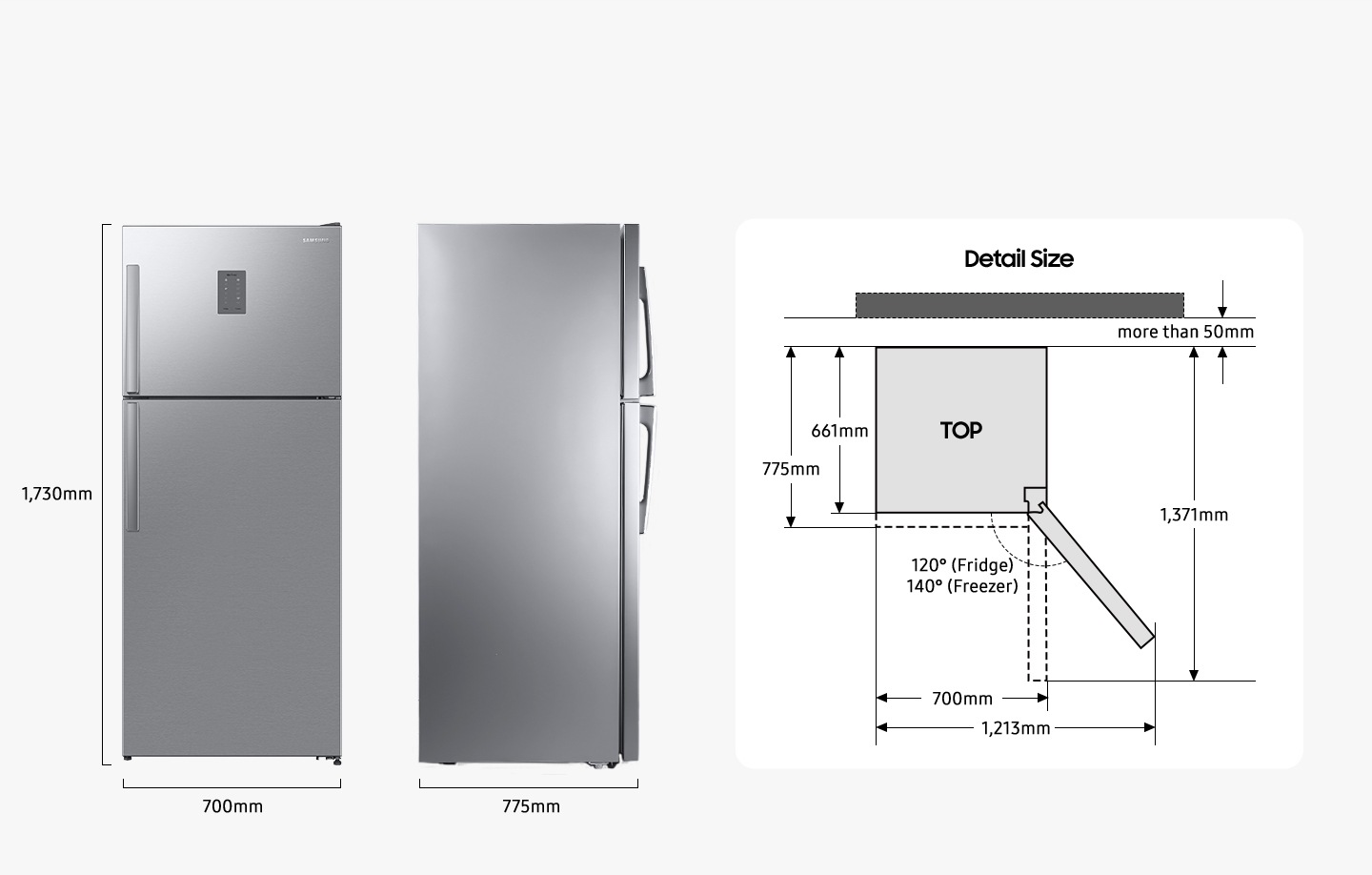 Specifications
Net Total (Liter)

392‎

Gross Total (Liter)

410‎

Net Dimension (WxHxD)(mm)

700×1730×720‎

Net Weight (kg)

76‎
Capacity
Net Total (Liter)

392‎

Net for Freezer(Liter)

91‎

 
Net for Refrigerator(Liter)

301

 
Gross Total (Liter)

410‎

Gross for Freezer(Liter)

106‎

Gross for Refrigerator(Liter)

304‎
Physical specification
Net Dimension (WxHxD)(mm)

700×1730×720‎

Packing Dimension (WxHxD)(mm)

768×1800×778‎

Net Weight (kg)

76‎

Packing Weight (kg)

82‎
Refrigerator Feature
Chill Compartment

Yes

Deodorizer

No

Number of Shelf (Total)

3 EA

Number of Vegetable&Fruit Drawer

2 (Half)

Number of Door Pocket

4 EA
Freezer Feature
Ice Maker

Tray

Number of Shelf (Total)

1 EA

Door Pocket Type

2
General Feature
Refrigerant

R600a

Compressor

Digital Inverter Compressor
Exterior Feature
Display Type

Internal

Door Handle

Recess

Color

Metal Graphite
Performance
Energy Efficiency Class

A+

Climate Class

T/SN